If you're using DSP Dating plugin version 4.8.4 or more, You should be able to use Facebook Login feature now. 
To begin using Facebook Connect you must obtain API Key and Application Secret from Facebook. To do so you should first sign in to Facebook at http://facebook.com
After signing in you need to go to https://developers.facebook.com/ and click "Add a new App" menu from My Apps menu. On this popup select website from the list of iOS, Android, Canvas and Website.
On the next screen give the name of the App and click on the 'Create New Facebook App ID'



In next screen, you just select No  on the Is this test version of another App. and Choose category of your App then click on the 'Create App ID'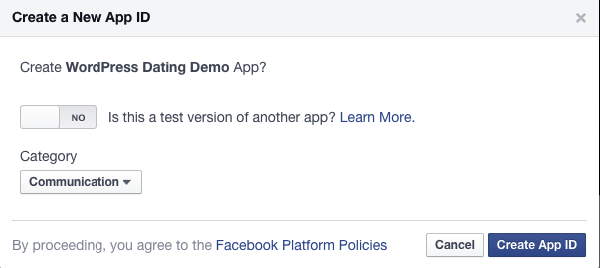 On the next step, click on the 'Skip quick start'

Now in App dashboard, Click on settings and in that tab fill the contact email and click on the 'App platform'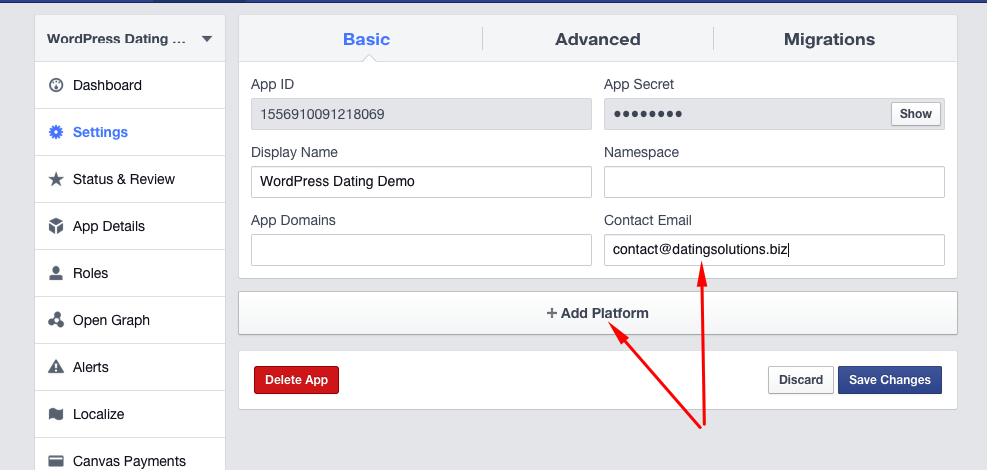 On the App platform popup, click on the 'Website'
Then you need to fill the Site URL like below and click on Save changes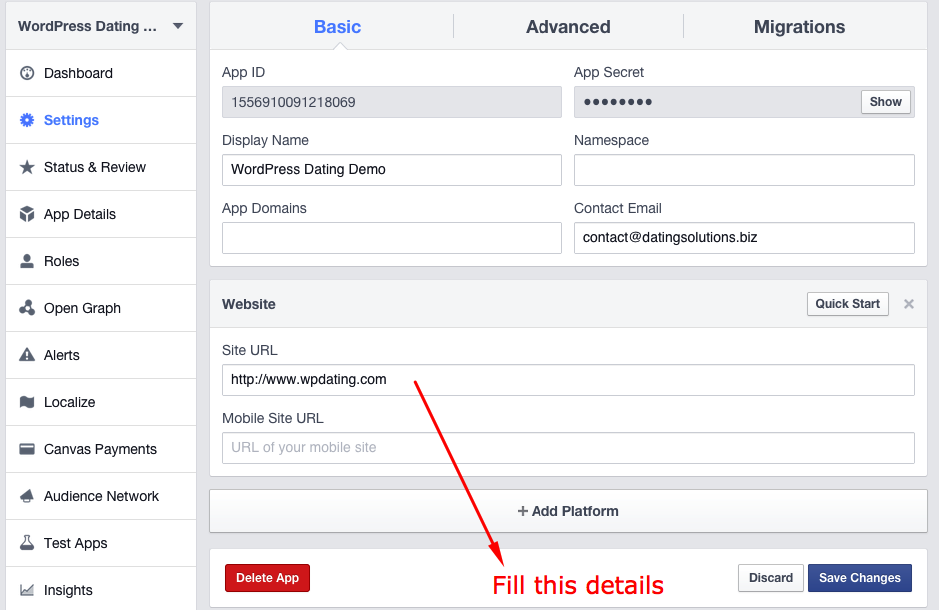 After that, click on the Status and Review tab and there you'll find the questions 'Do you want to make this app and all its live features available to the general public?' and make it 'Yes'. Facebook will ask the questions 'Are you sure you want to make your app public? It will become available to everyone.' Just select 'Yes'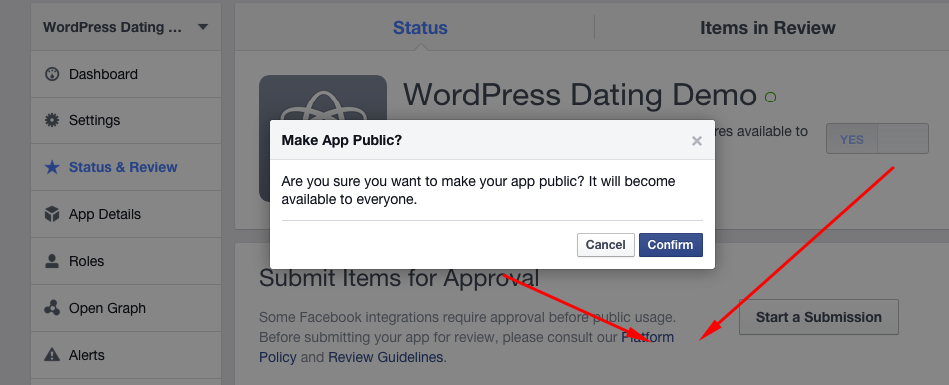 Now got to Dashboard and copy the App ID and click on the show button on the 'App Secret' .

Now copy the App ID and App Secret to DSP Admin -> Settings -> General dashboard and start using Facebook Login.