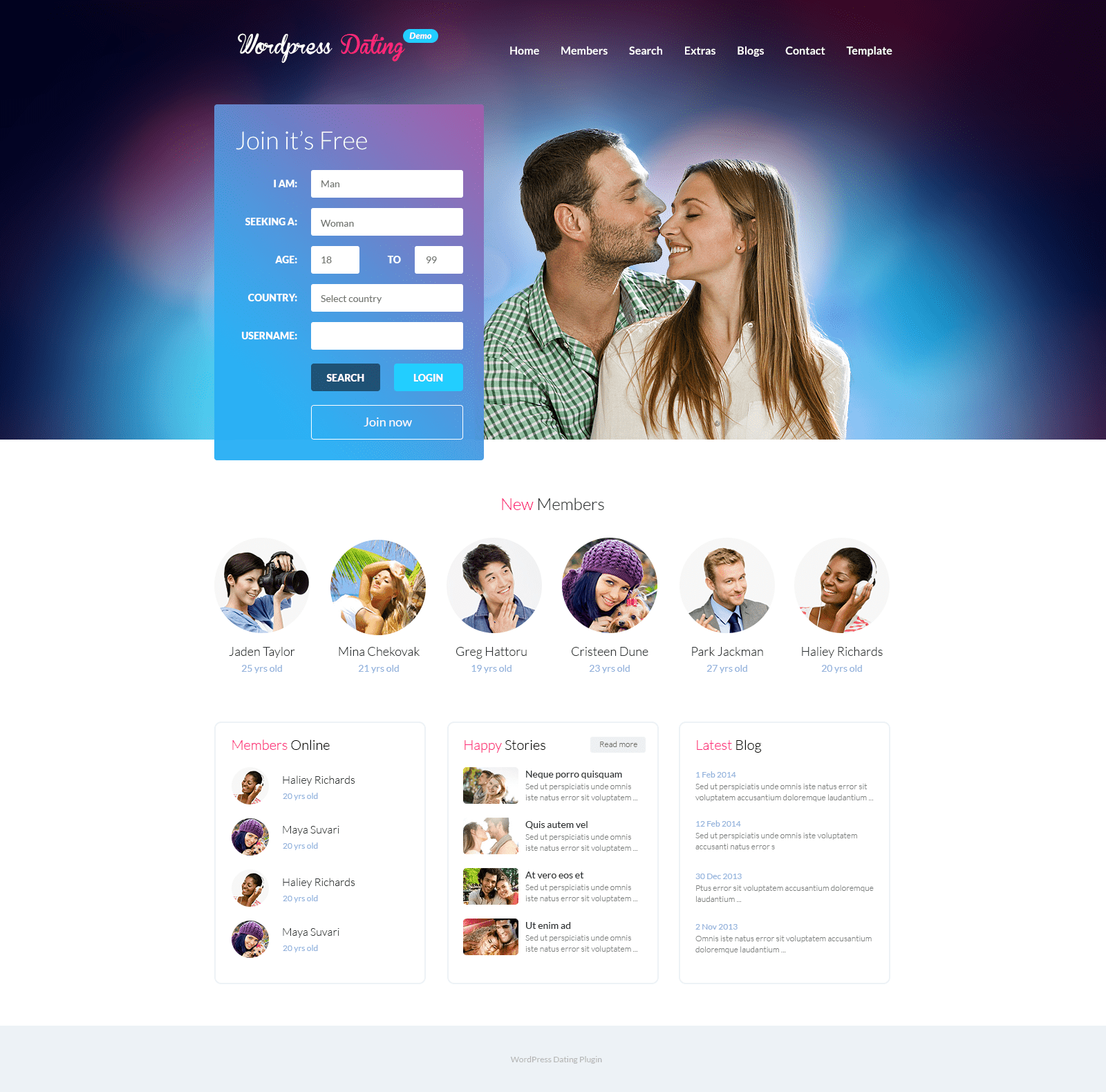 Since 6 July 2014, our team at WRI has been taking over all aspects of WP Dating.com. It was our mutual goal to make this transition as seamless as possible for current customers. Your account information will be left unchanged and you will be able to download the plugin and access documentation and support as you always have under your current purchase agreement. If you have any specific questions about what's to come, feel free to contact us via the contact form.
One of our many goals of WP Dating.com is to improve the product both visual as technical. Currently, we're working on release 4.8.2 which contains fixes gathered from the support and reviews as well as a new, responsive theme. The preview of the homepage can be found below.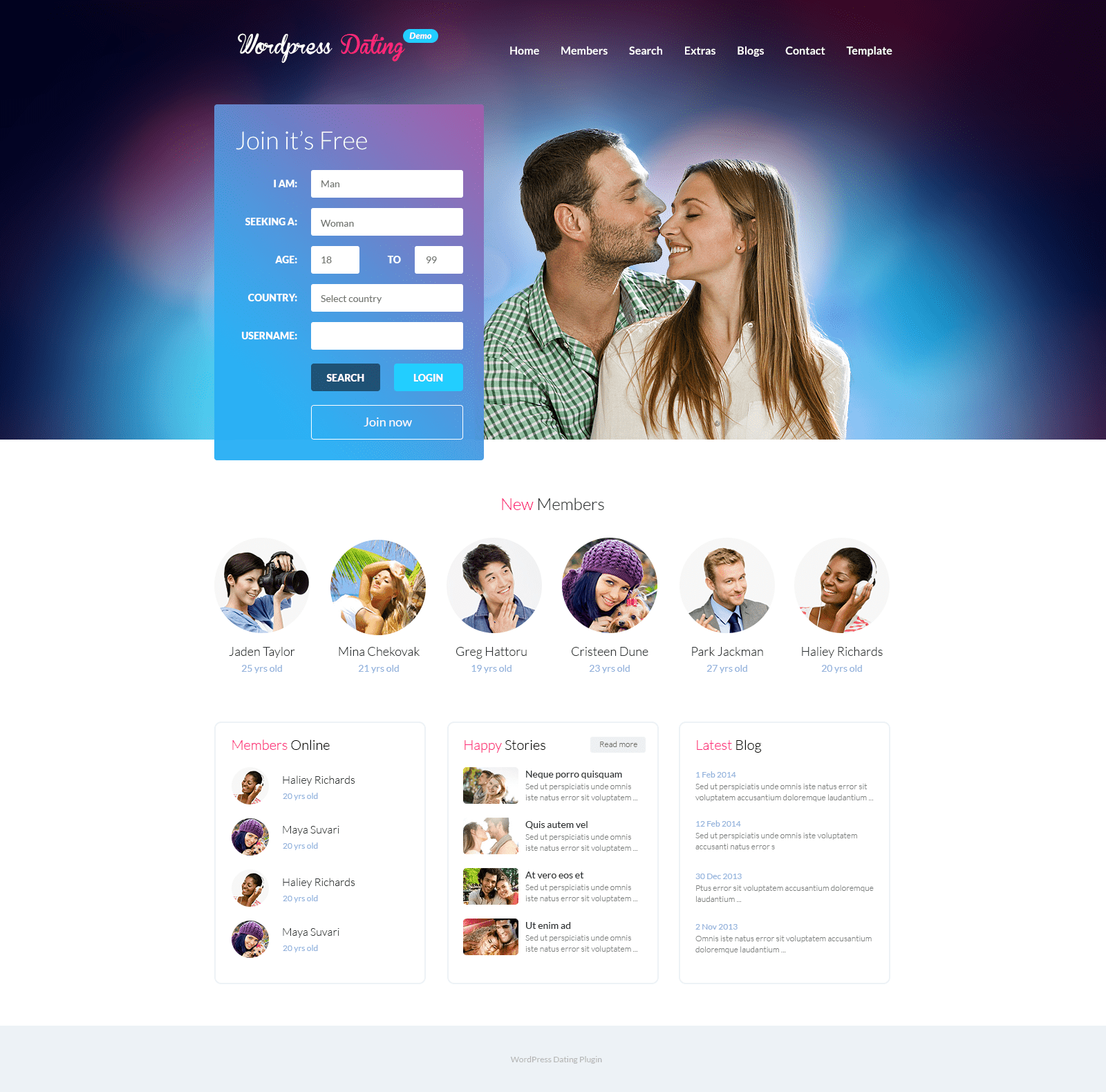 Release 4.8.3 will be started straight after 4.8.2 and will contain more code optimizations as well as a library with niche themes.
What type of features are you looking for in the next release? Let us know here.