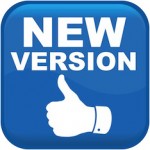 We have just released version 4.6.5 of the WordPress Dating Plugin. The new release of the dating software contains a few fixes and a few new components. Existing customers can download the new update from the Updates page.
Some of the new things we've added are more zip codes. The dating software for WordPress now has 4 zip code databases integrated into it. You now have US Zip Codes, UK Zip Codes, Australian Zip Codes and Canadian Zip Codes. Each zip code database can now be added via the admin area.
We've had a lot of people asking that we speed up the Search, Advanced Search and Edit Profile pages. These pages functions have now been updated with AJAX and are now optimized. They have decreased the load time by a few seconds making it load a lot faster than before. We think you'll like the speed improvements on it.
These features and fixes along with some other tweeks make up the new WordPress Dating Plugin version 4.6.5. If you want to see more features put into the dating software, please let us know.
WP Dating