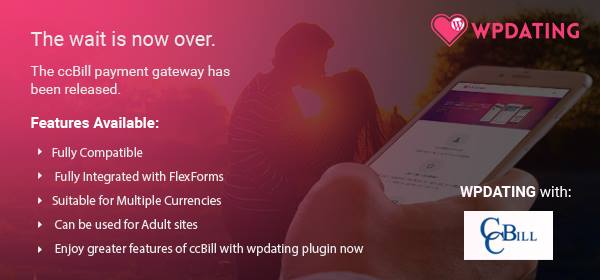 CCBill Payment Gateway for WP Dating Site:
With high customer demand, WPDating plugin has recently released the CCBill payment gateway add-on. Now, the WP Dating users can easily integrate the CCBill payment option in their Dating Business Site. Most of the adult content Dating site is largely facing the complexity in their billing system, with this considerations, WP Dating Family is pleased to announce the integration of CCBill Payment Gateway.
Why CCBill?
In this world of online business, your customers are literally thousand miles apart from your marketplace. This scenario demands you to be able to appeal your customer regardless of their location and be able to take the advantage over this global marketplace. CCBill payment gateway has such a regional pricing feature that will help to allow your online dating customer make their subscription payment for your dating site.
From among the various international payment tools, CCBill regional pricing is one affable source to generate additional revenues across the globe with no extra cost for regional pricing. It has very easy integration procedure for your online portal, the settings can be easily done through your admin panel. CCBill helps you to instantly reach your global audience with a feature to switch the currency type either to USD, EUR, AUD, CAD, GBP, JPY in the payment process.
CCBill has integrated risk management into online dating business model that offers vital pricing and payment functionality. Also, if you run high risk business model for example adult sites or gambling sites, CCBill can be among one of the trusted payment gateway for you and your customer. It handles extortion and hazard alleviation, buyer fulfillment, and saving money and credit card control in a trusted brand which layers administrative support for lawful variables, consistence support for legitimate issues, and purchaser support for customer fulfillment.
How flexible is it for my Customers?

There are various payment gateway providers who offers online payment processing, CCBill is one of the best payment service provider for your customers. CCBill provides flexible payment processing over the web by reducing the IT burden for customers- changes in the payment process can easily be done.
Security?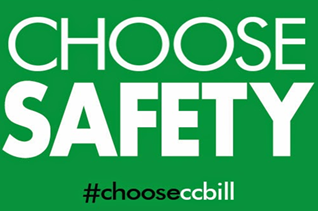 Security is crucial part for the payment processing. There is always fear of sharing your sensitive data such as Credit Card Numbers as there is high chance of fraudulent activities. But with this CCBill payment option in your WP Dating Site your customer is fully secured of these fraudulent activities as it follows high secured standard rule to protect the customer data. The CCBill uses encryption system to transfer the data of customer across the public network and highly restrict the physical access to the cardholder data.
CCBill is recognized as a global payment service for your online Business. As online transaction is crucial for today's online business, CCBill is complete package in itself with detection of advanced fraudulent activities, actionable members management tools, easily configurable billing options and so on. Simply, CCBill payment processing allows you the level of control you need for your dating site, while utilizing a dependable and secure foundation for preparing exchanges without any additional expenses and charges.