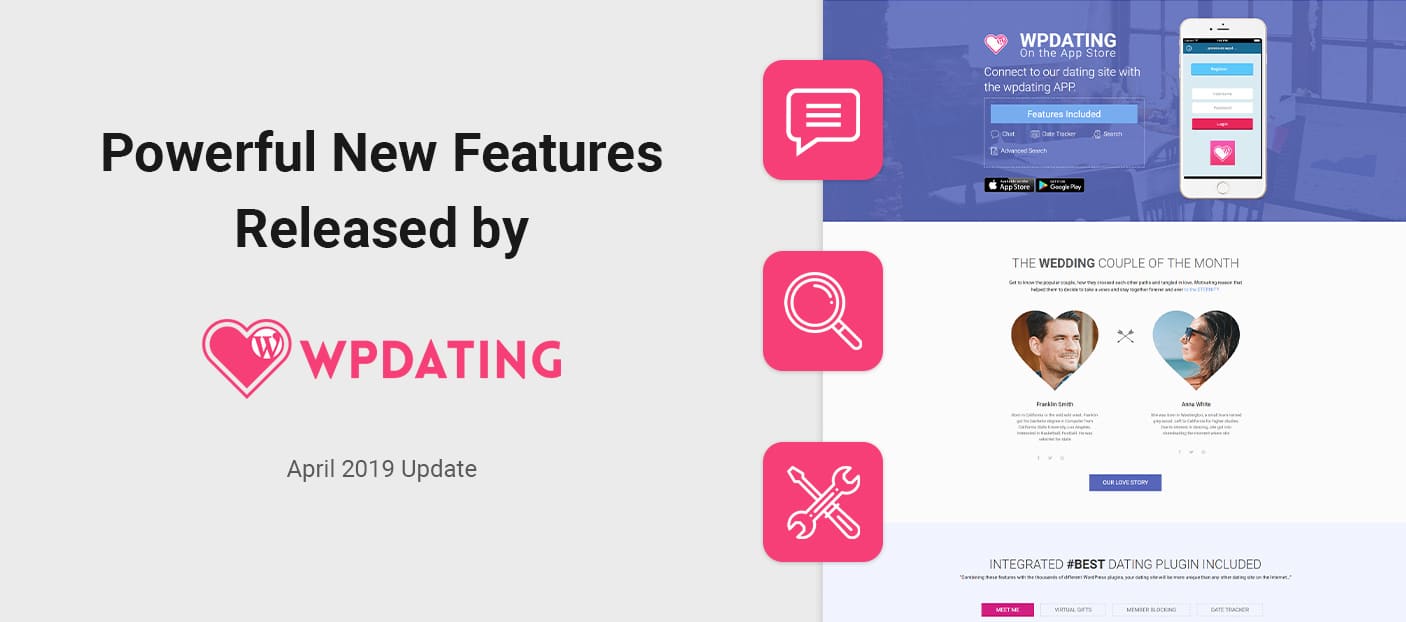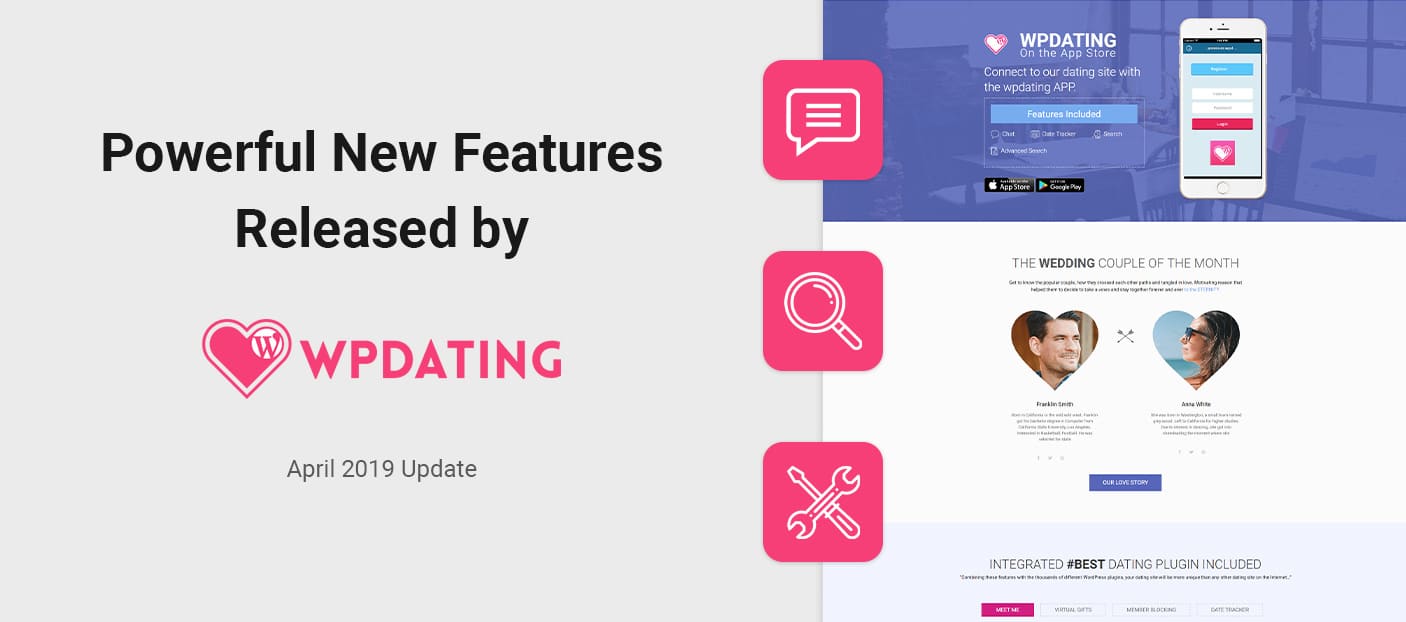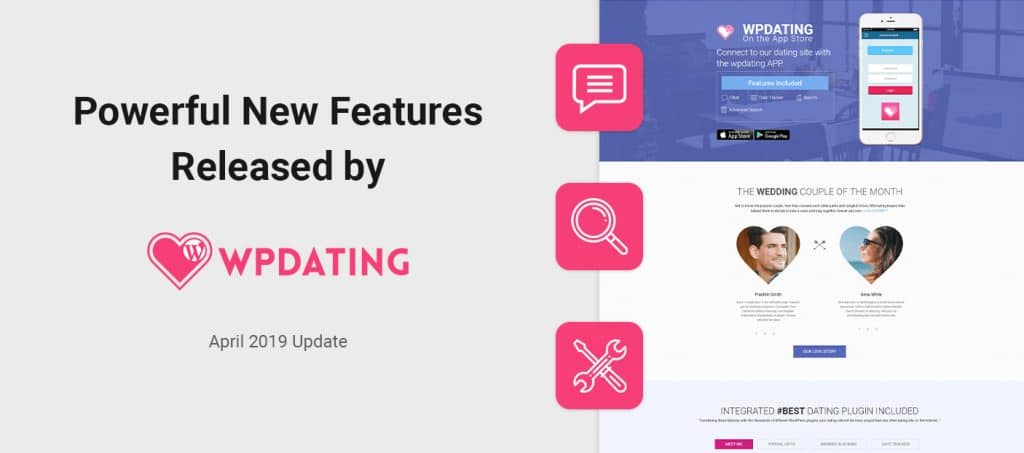 As we step into the second quarter of 2019, WPDating has added even more features to keep your dating website up-to-date with the ever-changing online dating industry standards.
Let's jump right into it!
Save messages as drafts
This feature has been one of the most requested by our clients for good reason and we're delighted to finally announce that this feature is now live.
Your dating website's users can now save incomplete messages by simply clicking a 'save draft' button and have it intact for later. Hopefully they don't save that draft about confessing their love for too long.
Dropdown UI added in advance search
This is a must-have feature for dating websites with a huge customer base. Your dating website's users can use multiple filters to narrow down the results while searching for a specific profile.
Let's say you're searching for a married guy called Charles aged 40 who lives in California with a pet dog. You can now find his profile in 10 seconds.
Better user-search mechanism
Yet another improvement related to the search feature, WPDating's user-search mechanism is now much more responsive. This improvement will help you search for other users by simply entering a few letters and get results based on the closest match.
It can come in really handy when your users have to search for a complex name like "Blaszczykowski". Enter 'Blas' into the search box and you'll find his profile right away (hopefully there aren't thousands of other Blaszczykowskis).
Slider-WD plugin removed
After putting quite some time into considering removal of Slider-WD plugin, we have finally decided upon getting rid of it due to two main reasons
Removing this plugin helped us optimize the overall size of our plugin
DIVI themes is hardly used by any of our clients at this point
Rest assured, you can still get a slider feature built in WPDating plugin.
Farewell, Slider-WD.
General bug fixes
It wouldn't be an update if we didn't occasionally squash out some annoying bugs. As always, our QA team helped us track down some minor issues and bugs which have been safely taken care of.
You can expect a better overall experience from our plugin with improvements on some minor unseen aspects as well.
Have any cool features in mind that you'd like us to add? Let us know in the comments!