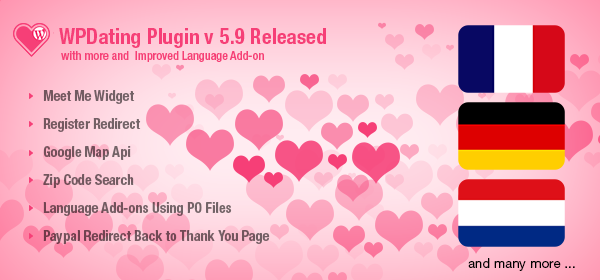 We are happy to announce the release of our primary products – WPDating Plugin v. 5.9 and improved language add-ons with po files. With the suggestions and feedback from our customers who are in regular contact with us, we have made the following changes to the plugin: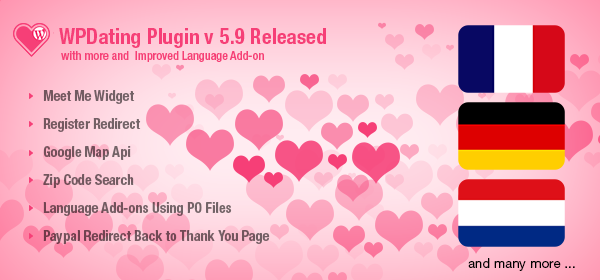 [!] Register Redirect improvised
[!] Google Map API improved
[!] Zip code search improvised
[+] Integrated qtranslate plugin for languages
[+] Language translation using .po files
These changes will allow you to create different appeal for your dating site as well as experiment with the colors so as to increase the members registration on your site. If you have not purchased our plugin package yet you can buy them from here.
If you have any suggestions for us please feel free to send them to us. We will implement them as per the number of requests we receive for the feature suggestions.