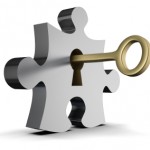 We have received a few emails about the new version of the Sidebar Login Plugin and how it has been switched to a widget where you configure it. Most emails have been about not liking it and wanting to revert back to the old way so that's what we've done. We now have a DSP Login plugin that you can install and it will put the Sidebar Login plugin back the old way.
We have modified the plugin so that when new updates to it come out, it won't be effected. To get the new DSP Login Plugin, simply go to the Updates page here at WP Dating.com and put your PayPal email in the box and hit send. The dating plugin will be sent to your email address. Simply unzip it to your computer and you'll have the new version. Then login to your WordPress Admin area, go to plugins and Deactivate the Sidebar Login Plugin and Delete it. Once you delete it, then Upload the new DSP Login Plugin that you have on your computer and Activate it. Now you'll have the older version that works a whole lot easier.
You'll also notice that we have modified the Includes Plugin as well as the Redirect Plugin. If you want to remove the ones you have and put these in then you're more than welcomed to do so.
If you have any questions about this then please hit us up in the Support Forums…