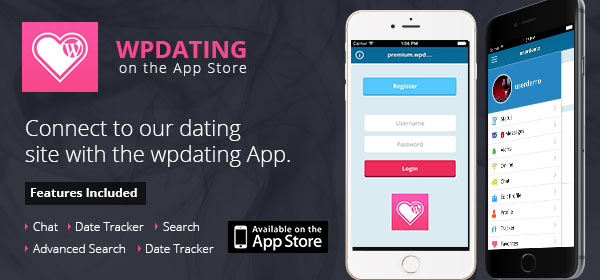 We have recently released the WPDating app for iPhone users! This app is compatible with iPhone, iPad, and iPod touch and requires iOS 6.0 or later. With this app, members of your dating site will be able to use and enjoy the features provided by WPDating Plugin. Your users will be able to login using their access details that they created while registering on your site and the new users can register from this app as well.
We have provided the android dating apps previously and there still is the iPhone dating app but what's special about this app release?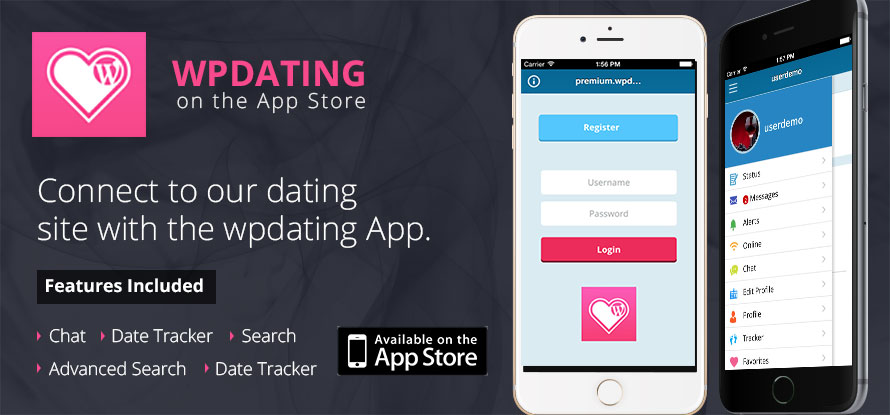 This WPDating iPhone App will allow you to use the in-app purchase feature provided by the apple store. You members will be able to buy the membership packages by using this app. However, to sell the membership packages from this app, you will need to purchase the app personalization package. The reason being that the payments your members make will be deposited in the iOS developers account used to submit the app in the app store.
With this app, you can Perform advanced search to find your match and start chat to become intimate with them. You can also search for profiles which are trending and indulge in one on one chat. If you want to track the dates you've been with other members, you can simply click the icon Date Tracker and that profile will be added to the Date Tracker. You can easily manage your friends and favourites and also get the relevant news.
So, don't miss to grab the members from iPhone user community and facilitate them to purchase your membership using this newly released app.