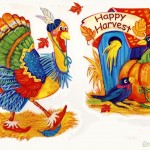 Happy Harvest everyone!
Got some really cool things to tell you about.
We're going to be releasing version 4.6 of the Dating Software in December and a one of the new things that we've added is a new Language Admin tool that allows you to install multiple languages. As many as you want. Then your users will be able to select the language they want to use. We've also added a new Date Tracker to the software. This tool allows your members to track the dates they've been on. We think it's pretty cool. There's a lot more in this new version and we hope you like it.
If you haven't heard of SEOMoz then you're missing out on the best SEO website on the Internet. They have the best tools for you to do the SEO for your WordPress Dating Site. What's really cool is that they offer a FREE 30 day trial. You don't have to pay for it after the 30 days if you don't want to. Take advantage of the FREE tool they offer and get the free SEO advice specifically designed for your site. Take advantage of the 30 day free trial and run the reports for your site.
Have a Happy Thanksgiving everyone and do let us know if we can help in any way…
WP Dating.com