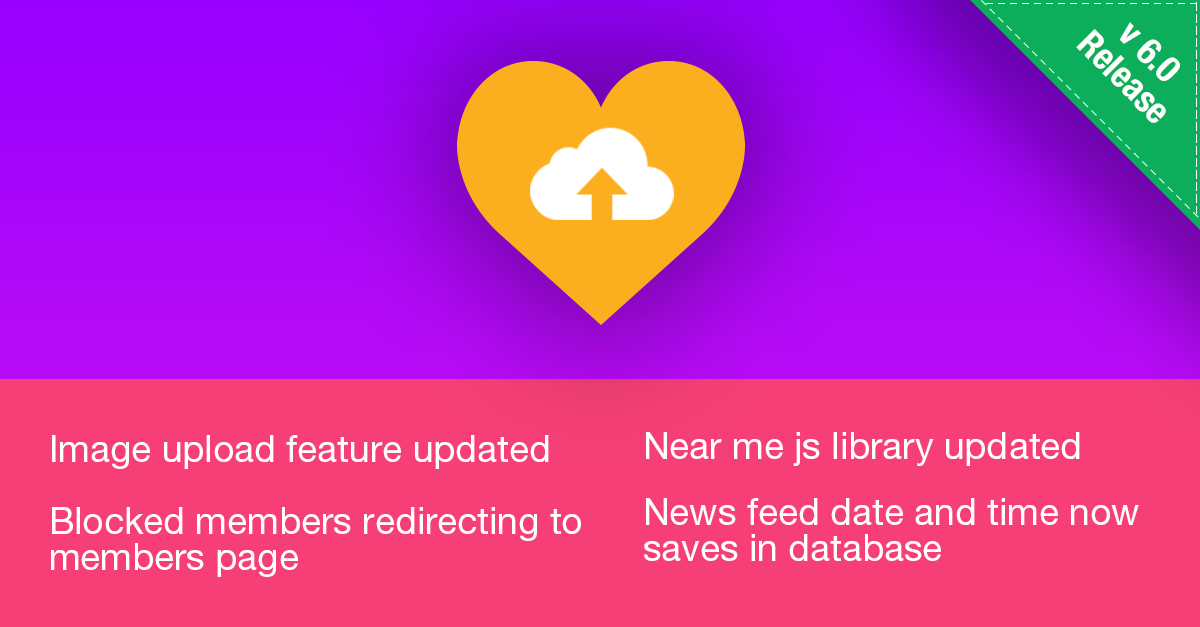 We are delighted to announce the release of WPDating Plugin latest version 6.0. In this latest version, we have upgraded to new user-friendly Image Upload Feature. This feature lets you upload an image easily without any hassle.
We highly recommend you to upgrade your WPDating plugin to the latest version for better performance of your dating site. With a constant touch and feedback from our valued customer, we made the following changes to the plugin:
Near Me JS library updated
Blocked members redirecting to members page
News feed date and time are saved in database
If you are new to our WPDating Plugin, we provide you the complete functionality of a professional dating site. Likewise, we provide dedicated developed themes for our plugin, add-ons to increase the usability and appeal of your dating site.
We believe that there is always room to improve. So, we are improving our plugin day by day. As a result, we present you a great dating plugin.