1. Download and update the latest version of themes and plugin on your site.
2. Download the Text Chat-addons and activate it on the site.
3. Once the Text Chat Add-on is activated, download the firebase-messaging-sw.js. To download the file click here.
4. Upload the firebase-messaging-sw.js file on the site root directory, where WordPress has been installed.
5. Create an account on the Firebase Console. To create an account, click here.
6. Create a project on firebase console.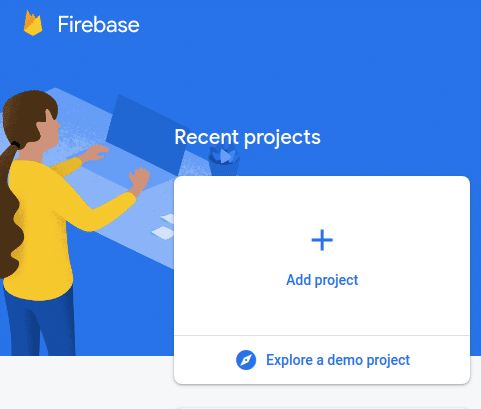 7. Once you create the project, click on the project and go to Settings->Project Setting->General and copy the script of the "config" section. For more details, look at the screenshot below.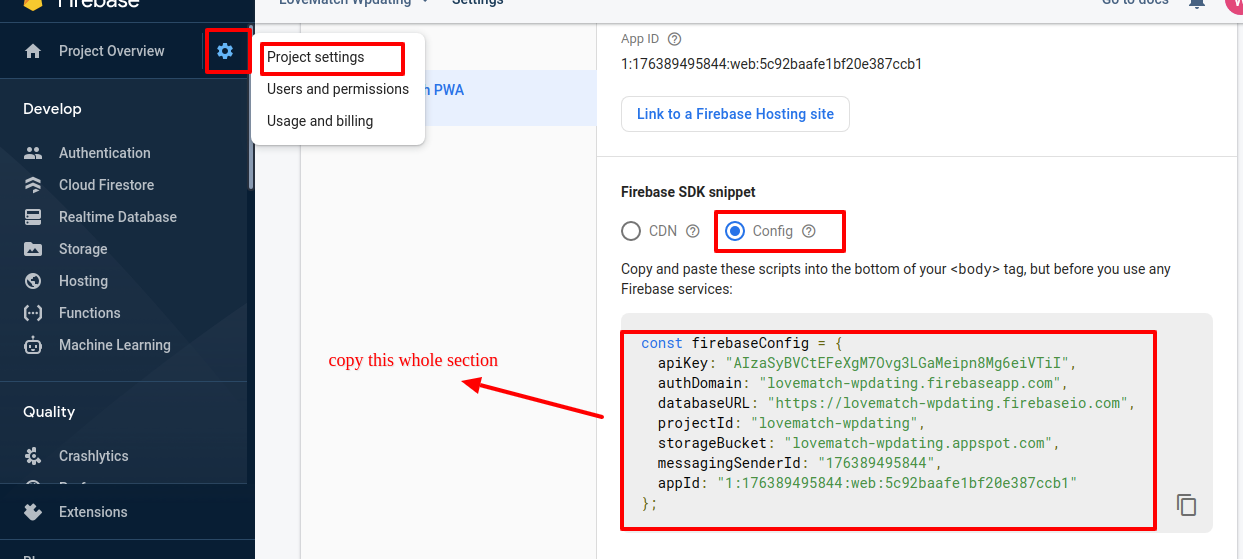 8. Paste the copied code to file firebase-messaging-sw.js and save.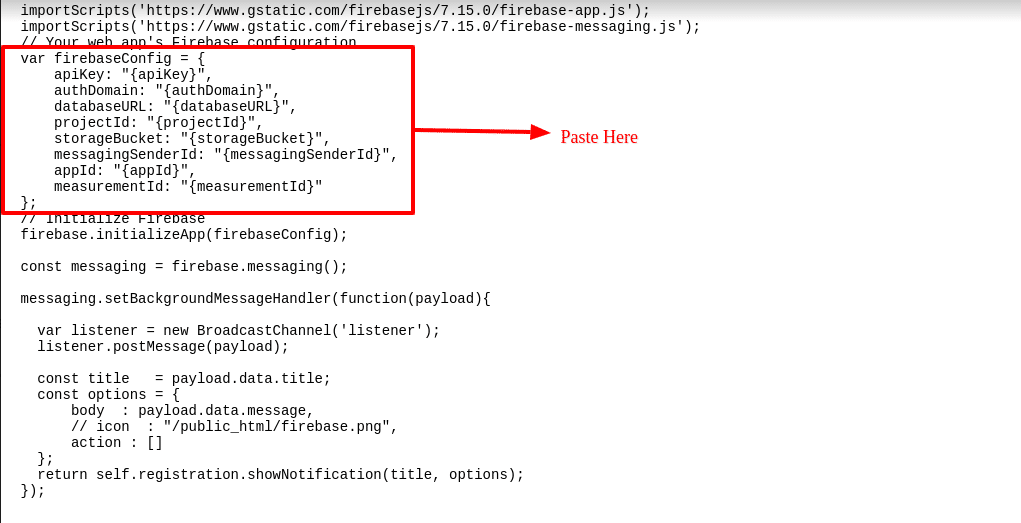 9. Paste the same code in the file: wp-content/plugins/wpdating-instant-chat/public/js/wpdating-firebase-handler.js
10. Copy the Server key from Firebase console.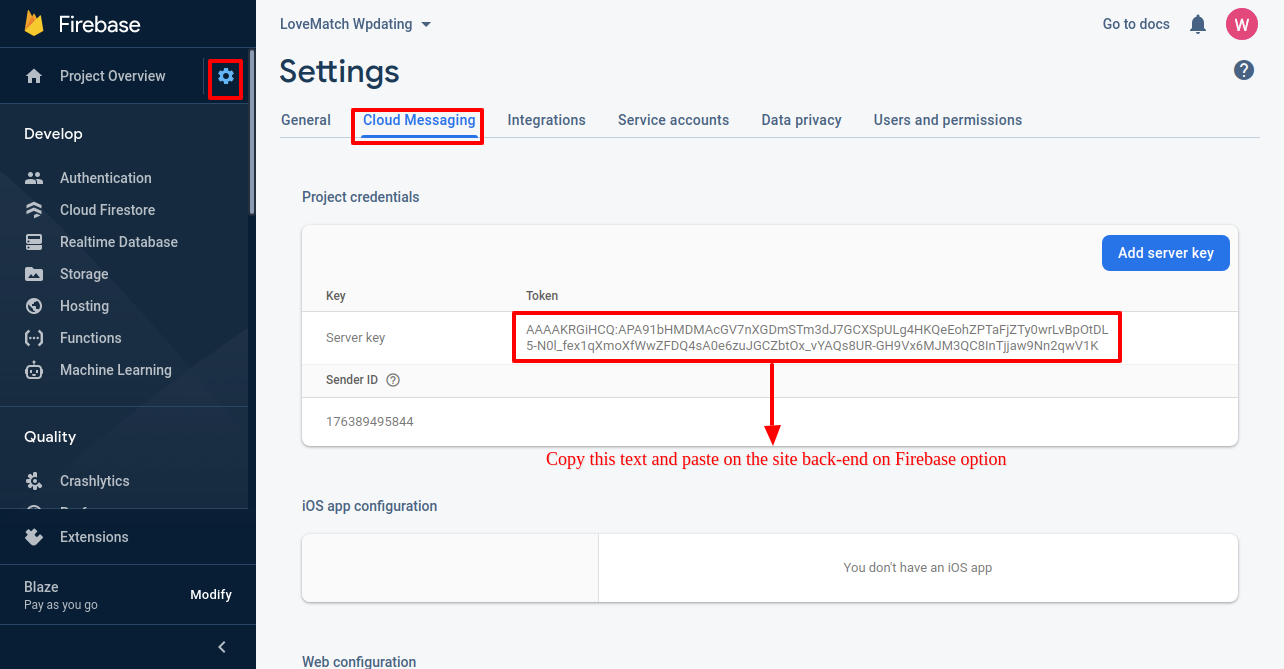 11. Paste on the site backend on the firebase option.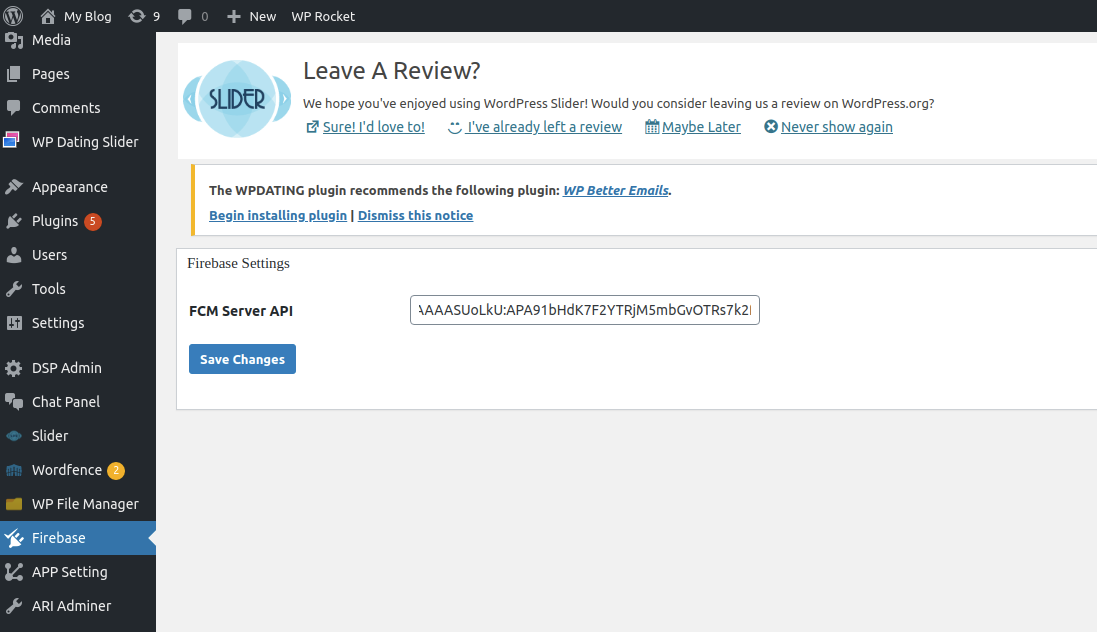 Now, you are ready to use the Text-Chat Add-on on your site.
Thank you for your patience to follow the above steps.