Create Tinder Like App Using Dating App Software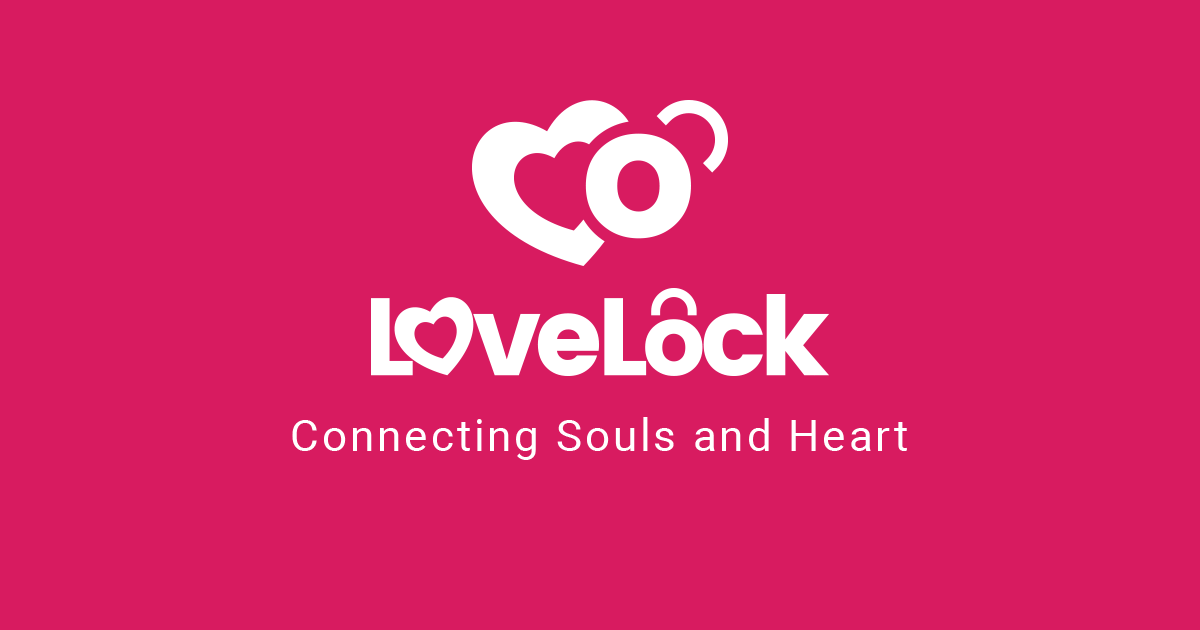 Dating App Software
A Rising Trend in Dating Industry
"LoveLock" is a tinder like dating app created by WPDating. Anyone can create their own dating app by buying the Dating App Software and App Personalization. In this way, a user can own a dating app with their own name, logo and operate full fledge dating business. This will be available soon in the market
You want to start your own mobile dating business but haven't heard about dating app software? Then, not fair. Just get dating app software and customize this white label software to your preference and create tinder like dating app for Android & iOS
LoveLock "A Perfection on its Own"
User-Friendly Interface
Usability- Built keeping end user in the mind
Rich in Features
Industry-leading matchmaking algorithm and
Outcome of Extensive Research & Development
"We all know that Modern Dating will start with the help of Mobile Dating App"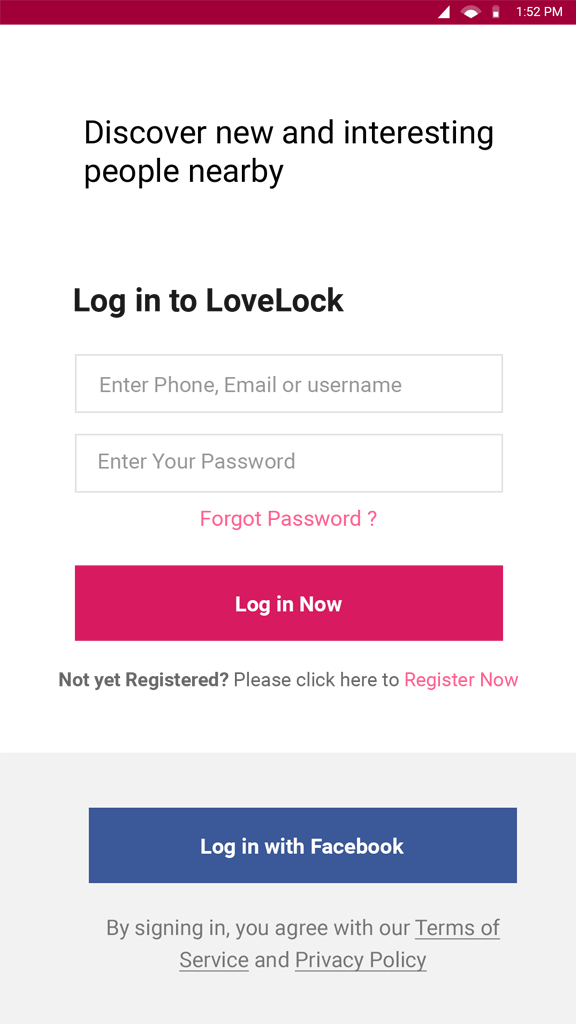 Increase your dating customer dimension going into the Mobile Platform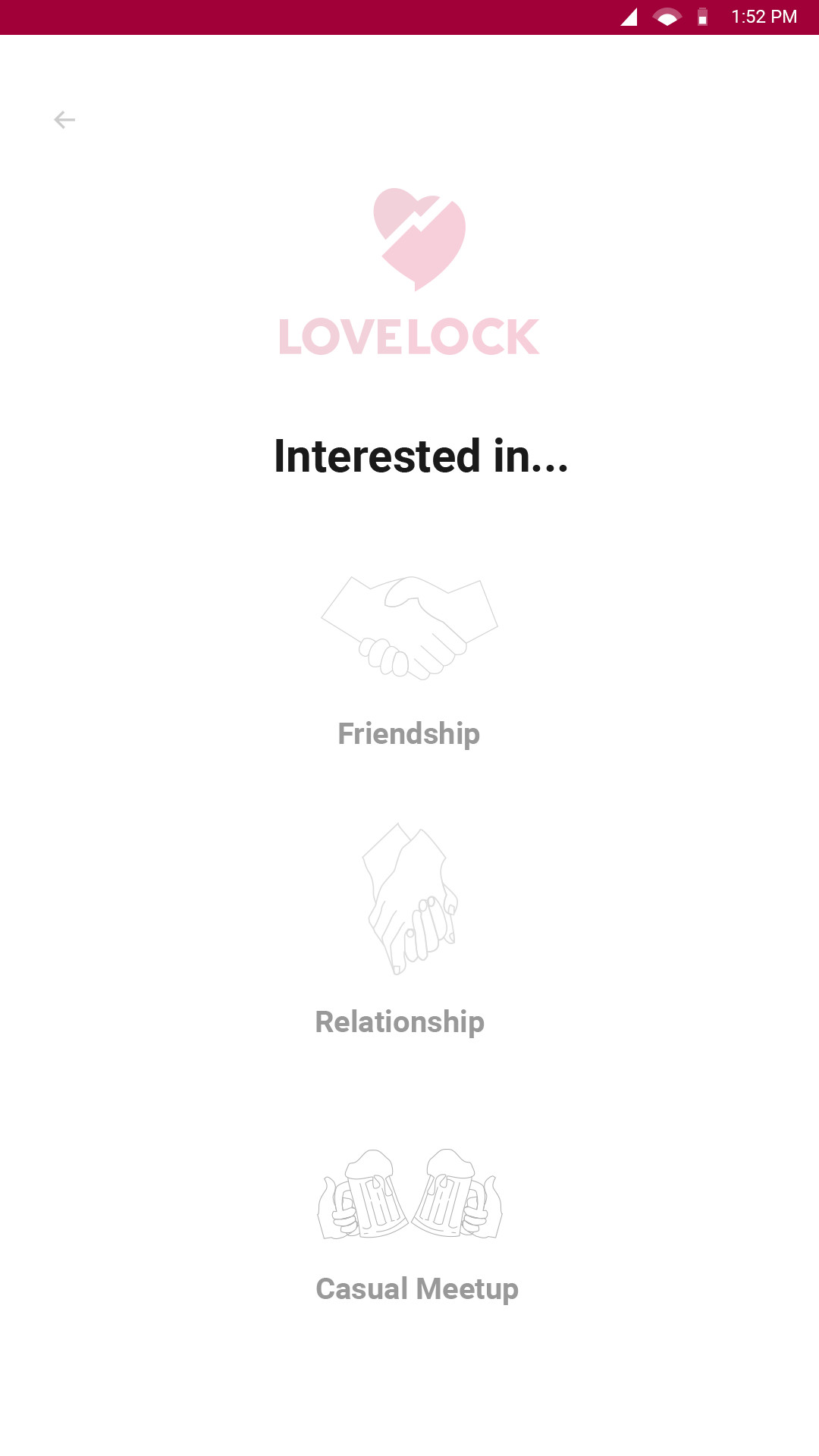 Dating app "The new way to communicate and meet up new people"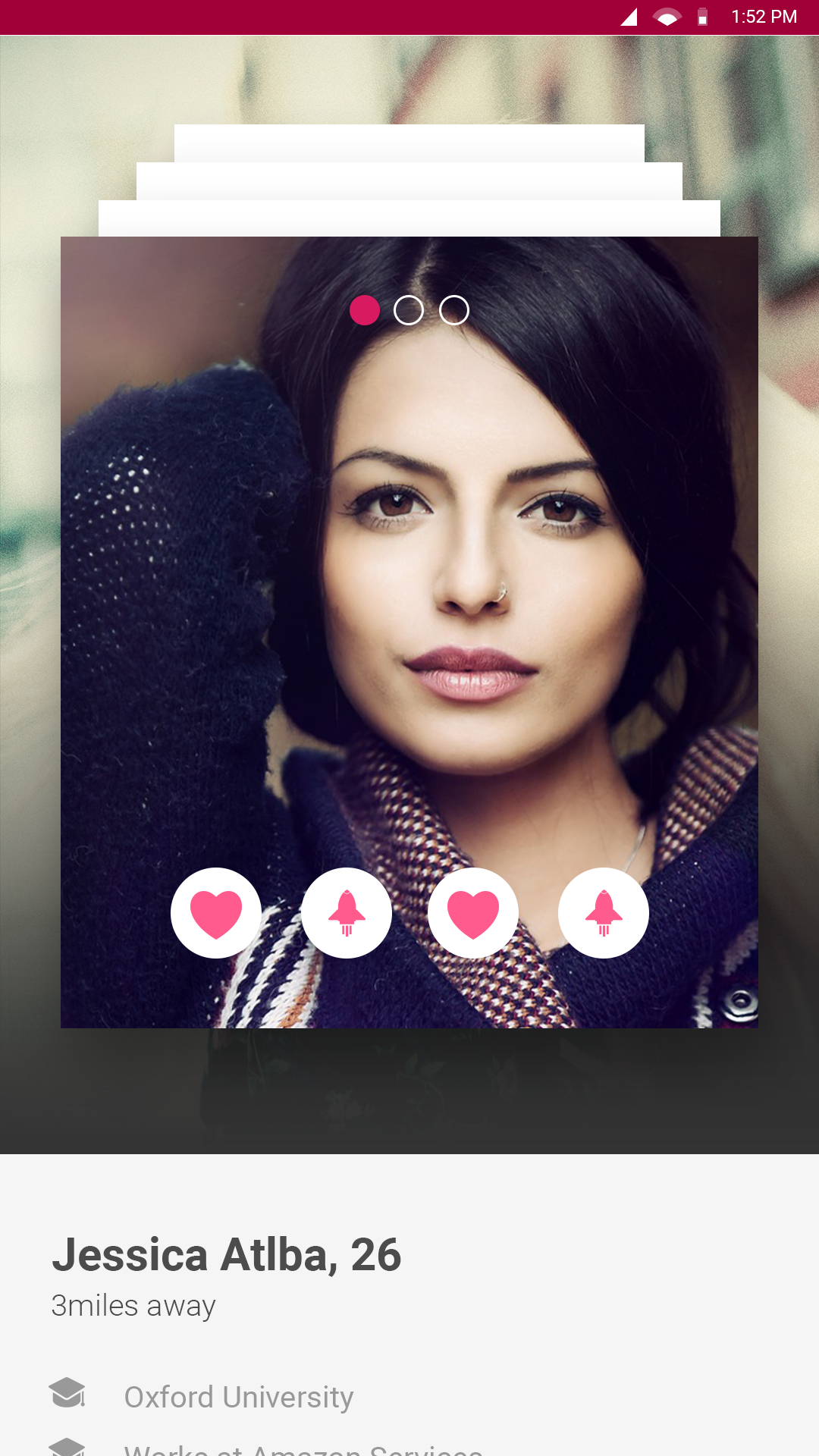 Requires less time to Publish
Create Tinder like Dating App with our Dating App Software.
LoveLock is the new dating app from WPDating purposefully designed and developed to help you run your dating business on the mobile platform which is going to be available soon in coming days.
LoveLock is white label solution so bear no more tension, get the app and rebrand to your own. If you want more features to be added then it's easy. Get it and customize to your needs and requirement.
Tinder like dating app

Swipe right and left to like and dislike

Location-based matchmaking

Login with own account or Facebook

In-app purchase for more premium features and

Everything that makes it more functional and popular in the market.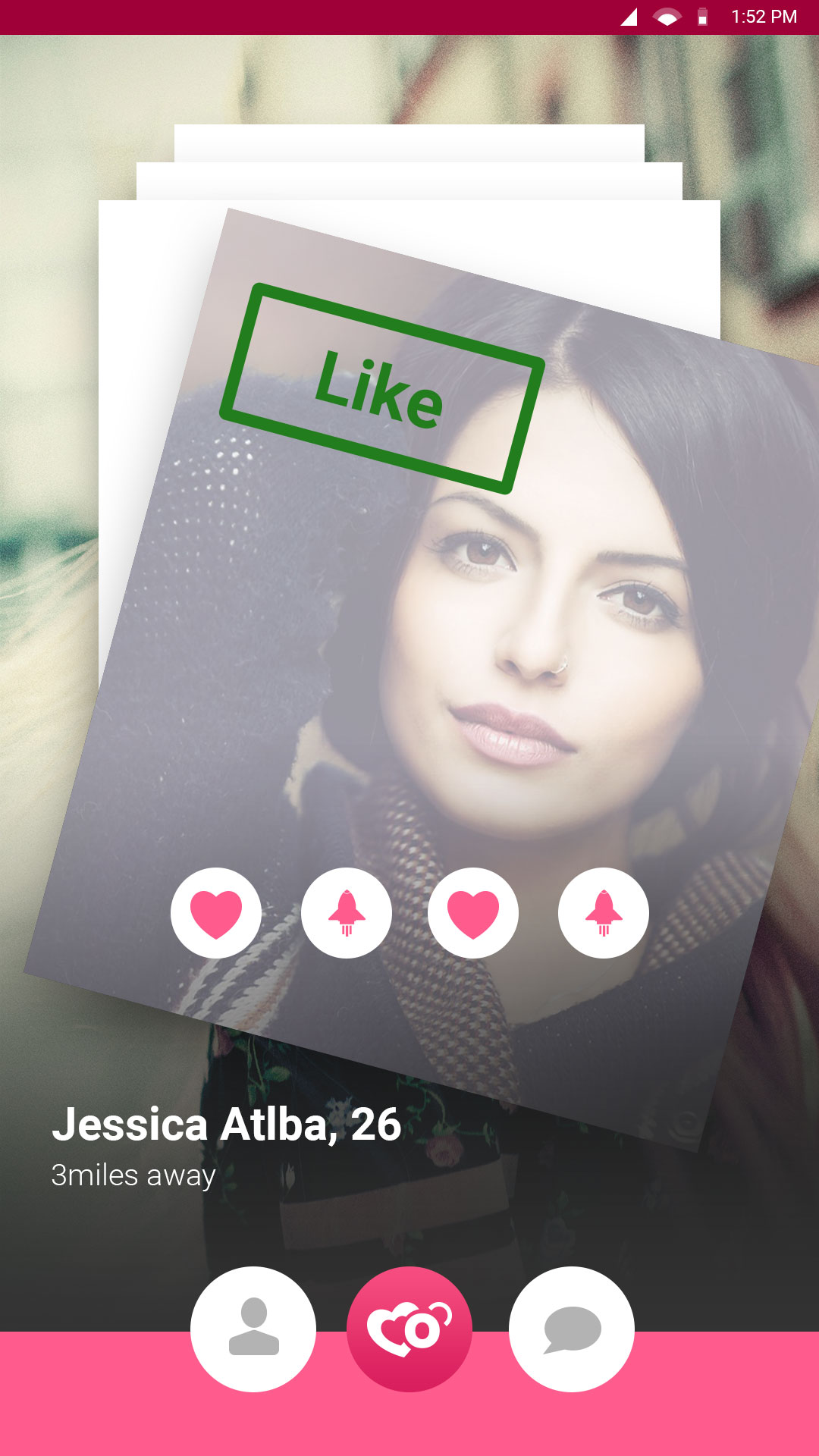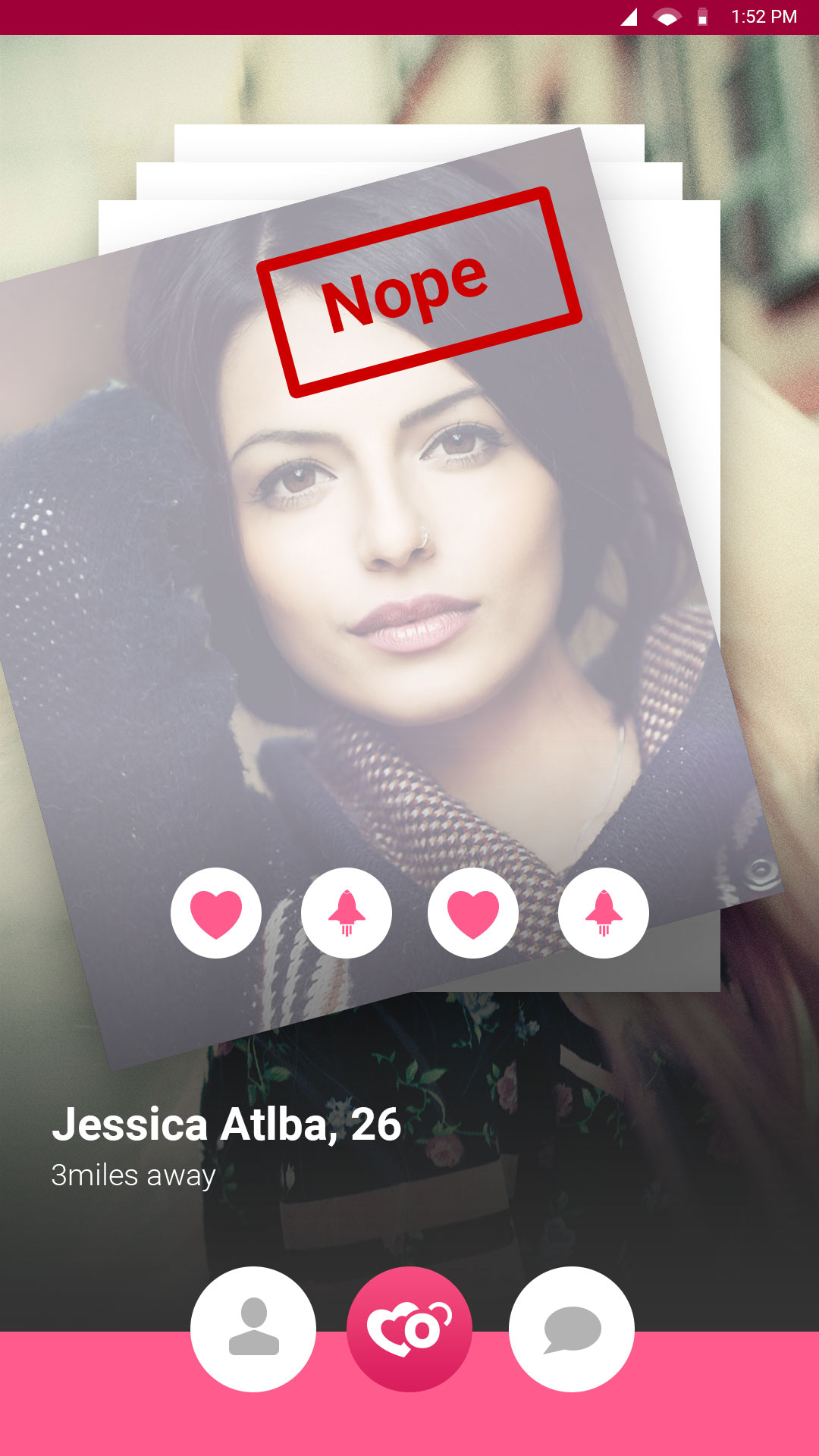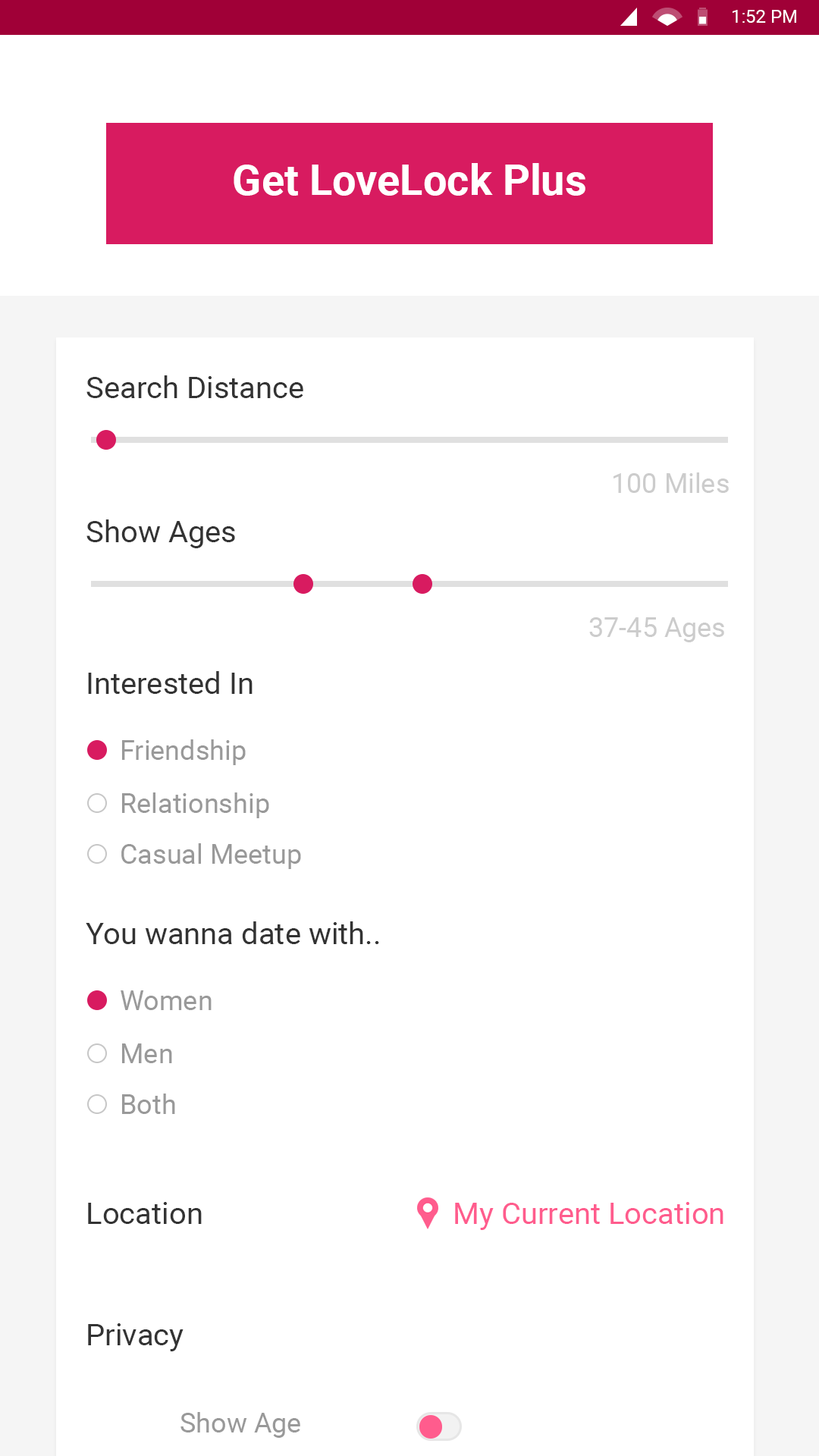 Swipe right or left to like or dislike the user. Get the popular features in your mobile dating app. How tinder took the dating to next level but there is still more to be done. Get your dating business going by targeting particular niche and make a difference.
So, if you are up for mobile dating then this is the product that you do not want to miss. All the top-notch features to involve your users. Tinder like app is the hot product in the dating industry and LoveLock will allow you to lead in Mobile Platform.
With all the popular features i.e location-based matchmaking, Swiping to accept or reject, simple and informative design and lots more will win your and your user's heart for sure.
LoveLock has officially launched and is the perfect solution for creating a Tinder-like dating app with ease.