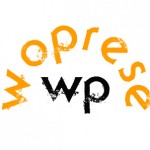 So, you've got the WordPress Dating Plugin or you're thinking about getting it and you're curious as to how you can get more traffic to your WordPress Dating Site. Considering that most people are just starting their dating site, they're just not sure how to get it going and get more traffic to it. After all, the more traffic you have the more money you will make. That's where Woprese.com comes in.
Woprese.com is a WordPress Search Engine specifically designed for WordPress websites. If you've got a WordPress website then you need to be listed in the WordPress Search Engine. Woprese has a Free client plugin that you can install in your WordPress Dating Site and it will send all of your new and existing blogs to the Woprese.com Search Engine to be indexed and searched on.
It's free and it will generate relevant traffic to your dating site.
Button Text
We're committed to helping you make the most out of your new WordPress Dating Site. You can find more marketing tips and techniques in the Marketing section of the Support Forums.