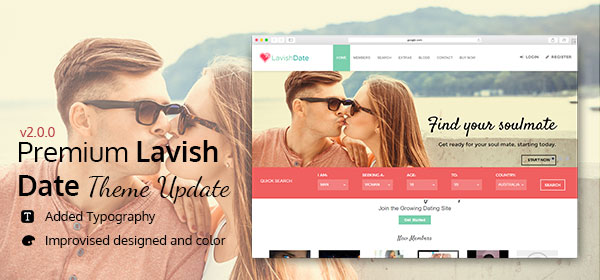 After the initial and a few releases of Lavish Date Theme, we have worked again to enhance the visual appeal and usability of this Lavish Date Theme and released the version 2.0.
So, if you have already purchased this theme, feel free to request the download link by entering your PayPal email used to purchase it on this page: www.wpdating.com/support/updates.
However, if you haven't checked this theme, here is a demo site using Lavish Date theme and WP Dating Plugin. Please note that, you will only be able to use this theme after you have activated WPDating plugin as we have developed this theme addressing the special needs of WP Dating Plugin.
If you would like to purchase this Lavish Date theme and some of our other Add-on products of WP Dating Plugin, you can find them in this page: www.wpdating.com/add-ons/.