Instant Chat Feature
On your Profile page, go to Chats or simply click on the chat icon on your bottom right corner to open Instant Chat.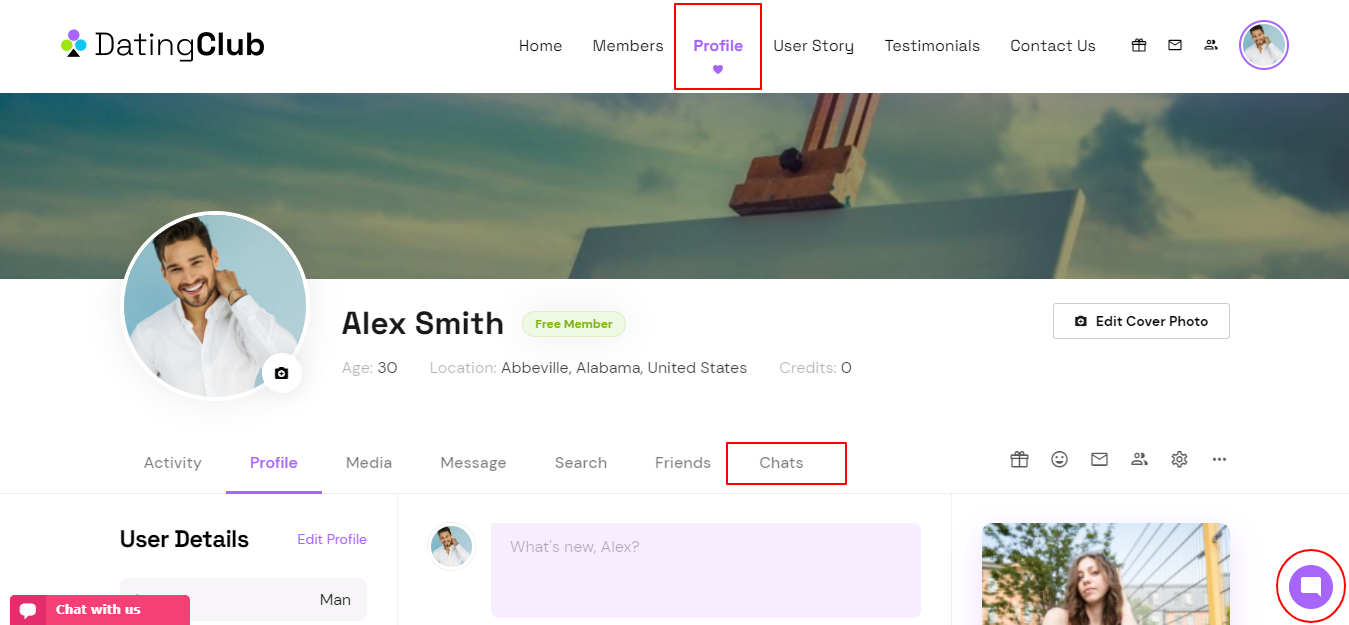 In the search box, type the name of the user you want to start a conversation with and press enter.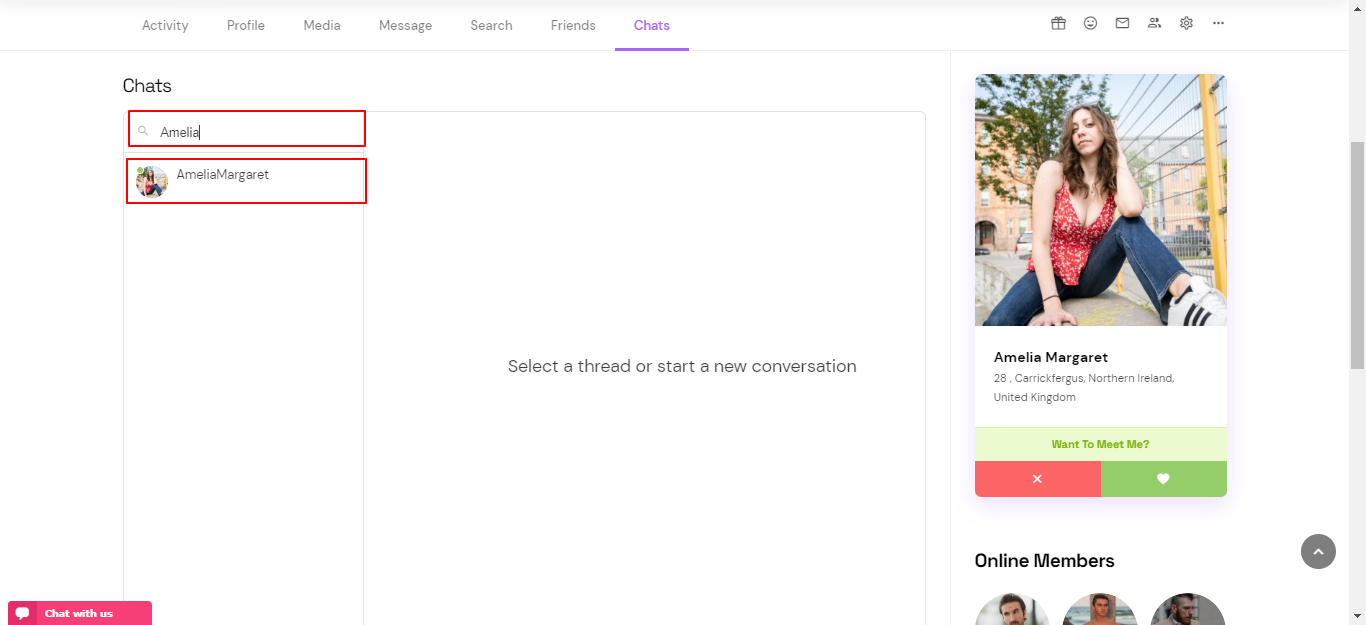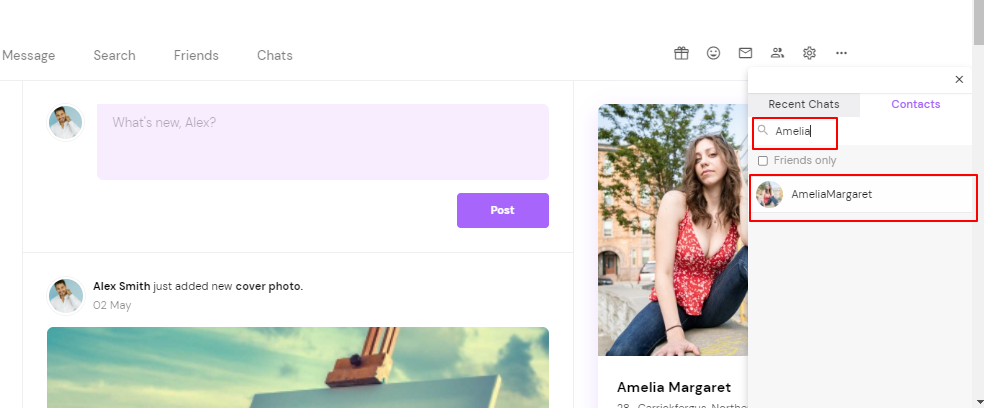 Type the message in the message box and select emojis to spice up your messages from the emoji icon and click on the Send button to send your message.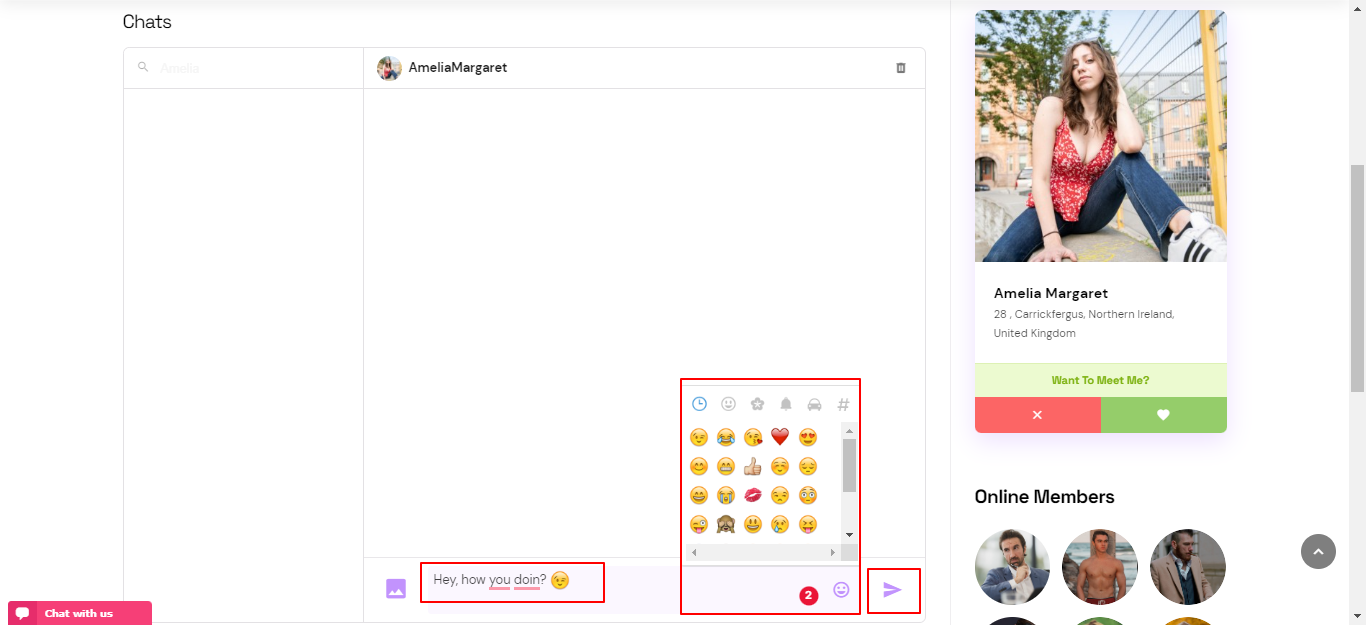 Click on the image icon on the left to upload and send images too.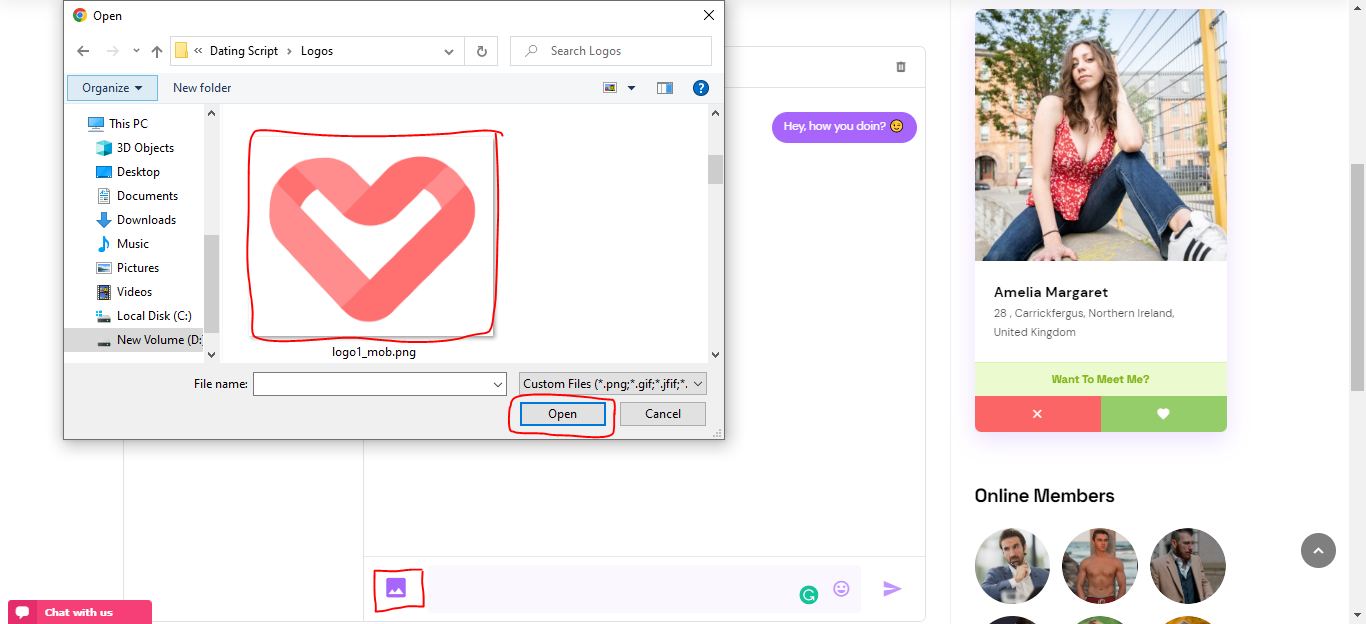 This lets to send text messages, emojis, and image messages in the instant chat.