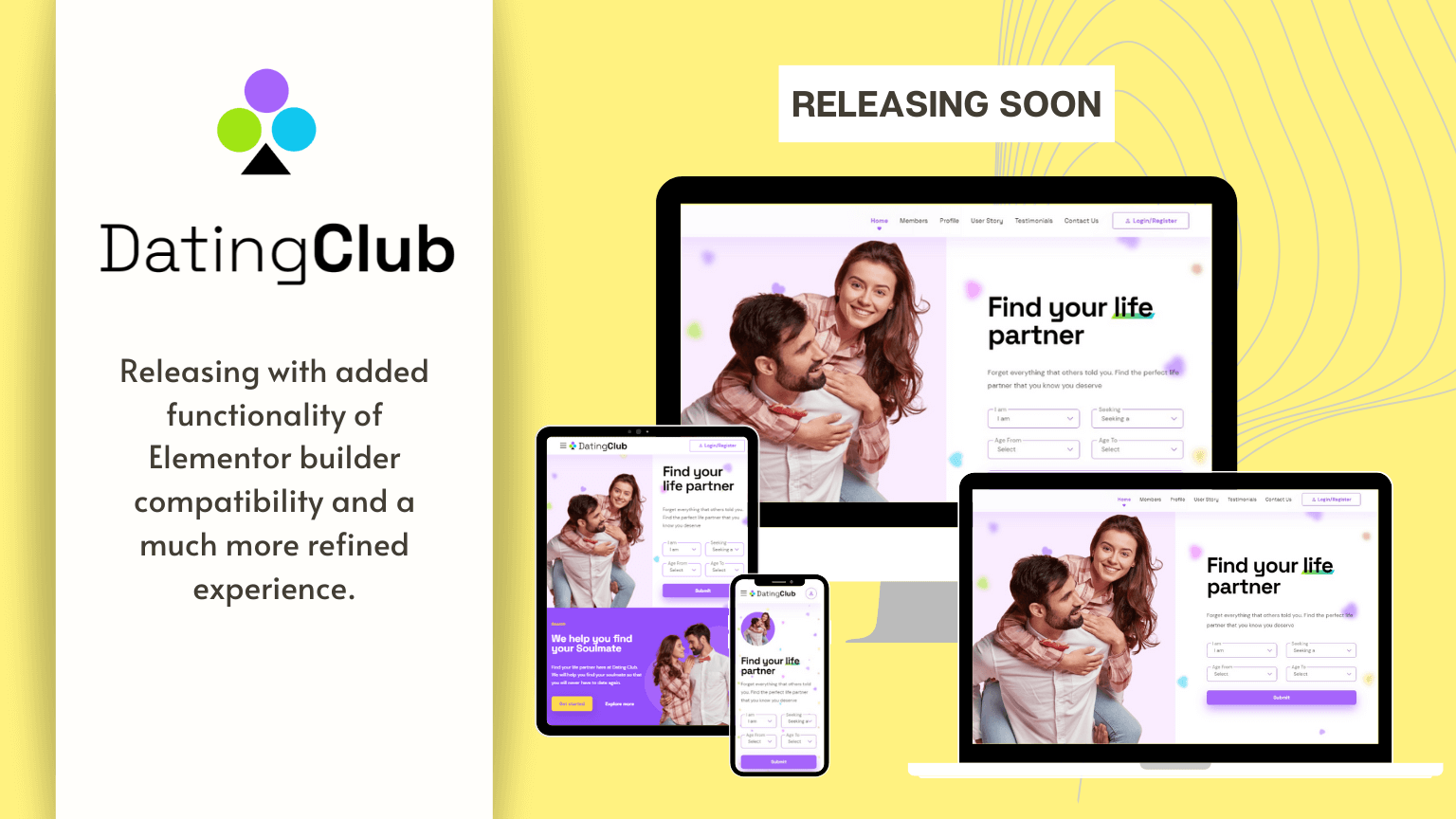 Everyone's beloved Dating Club Theme is soon going to be re-released with crazy new features and a much more refined experience.
We've taken our customers' experience and feedback at the center to plan and develop the newer version of Dating Club Theme, which is now compatible with Elementor Website Builder.
You will be amazed at how the theme has exceeded a whole new level.
The Elementor Website Builder is universally praised for its ease of use, appealing backend, and customizability power. You can now work the magic of Elementor Website Builder in your dating website with Dating Club Theme.
If you're a creative dating entrepreneur, your creativeness is no longer limited while developing your dating site. Now you can customize the page's design, layout, and features with our fluid drag and drop elements – all by yourself. You can see the changes along as you make changes on the same screen.
We're expecting the new revamped theme to be released by early January. If all goes well, it could be sooner than the expected date.
So, what are your thoughts on the complimentary toppings provided by the newer version of Dating Club Theme? We hope you are as excited as we are for the new Dating Club Theme v2.0.