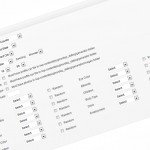 Yes, the title says it all. The Dating Profile Generator. What is it? What does it do? How can you get it? Keep reading…
The Dating Profile Generator is exactly what it sounds like. It's a new tool that we have put into version 4.5.1 of the dating software, which is available now. Along with the new Userplane.com Instant Messenger, we've now included a pretty cool tool called the Dating Profile Generator.
This tool is designed to create random profiles for your dating site. All you need to do is provide the photos and fill out one text file and the generator will do the work for you.
We created the Dating Site Profile Generator because there are a bunch of Dating Site Profiles for sale out on the Internet and most of them are scams. The ones that aren't scams don't work with the WordPress Dating Plugin. This is because the profile structure is completely different. We thought that if we added the Dating Profile Generator to the Dating Software, then it would save dating site owners time, money and a huge headache. It also makes a empty dating site look a bit busy.
The Dating Profile Generator is now part of our WP Dating. For those of you that already have the WordPress Dating Software, all you need to do is upgrade and as usual, upgrades are free!
Click Here to look at our Demo to see how we've generated dating profile.