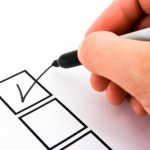 When it comes to Dating Software Reviews, you have to be careful. Most overseas dating software providers have setup Fake dating software review sites and they can't be trusted. If you do a search for dating software reviews you'll get a couple websites that offer reviews on a lot of the dating software providers out there. I won't name names but they are fake dating software review sites. The intent is to create fake reviews that put a better light on their dating software while slamming reputable ones. Below are some steps to take in order to determine REAL reviews on these dating software providers.
BBB – The Better Business Bureau is a great place to search for the dating software provider to determine if they are a good company. The BBB is a great tool if you want to know more about the dating software provider and their real customers. The BBB gives a grade from A to F with "A" being a good company. Also, be sure to read the reasons why people contacted the BBB about the dating software company.
Don't believe sites like ComplaintsBoard.com, RipOffReport.com and Scam.com. Anyone can post anything about anyone on there. It's not uncommon for overseas dating software providers to slam and slander real dating software providers. We've seen it time and time again.
Contact their phone number and see if they even answer the phone and speak English. There are only a couple American dating software providers and the others try to pretend they are in America, they are not. A lot of them are located in Eastern Europe. They just want you to think they are in America so you will buy their software.
Go through the dating software and use it like your users would use it. If you find a bug then ask the provider to fix it before you buy it. Test test test the dating software demo.
Don't fall for bells and whistles. Remember that all those features don't mean anything when users just want to search and talk to other members. Remember the old saying to keep it simple.
Dating Software Features