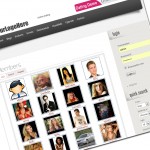 We have updated the Premium Themes page with new themes. Simply visit the Premium Themes page in the Members Area to download the new themes.
WP Dating now has over 76 Premium WordPress Themes to use with your WordPress Dating Plugin. Most of these new themes have different color templates inside them for you to use. This effectively gives you well over 300 different looks for your dating site. Most themes also allow you to create your own color scheme and that gives you endless possibilities with the dating software.
The name of the theme being used on the demo is eStore. That's the theme that comes with the dating software but as we stated above, you can download all 76 plus themes by visiting the Premium Themes page in the Members Area.
We hope you like all the new themes and be sure to get your feature requests in for version 4.6.