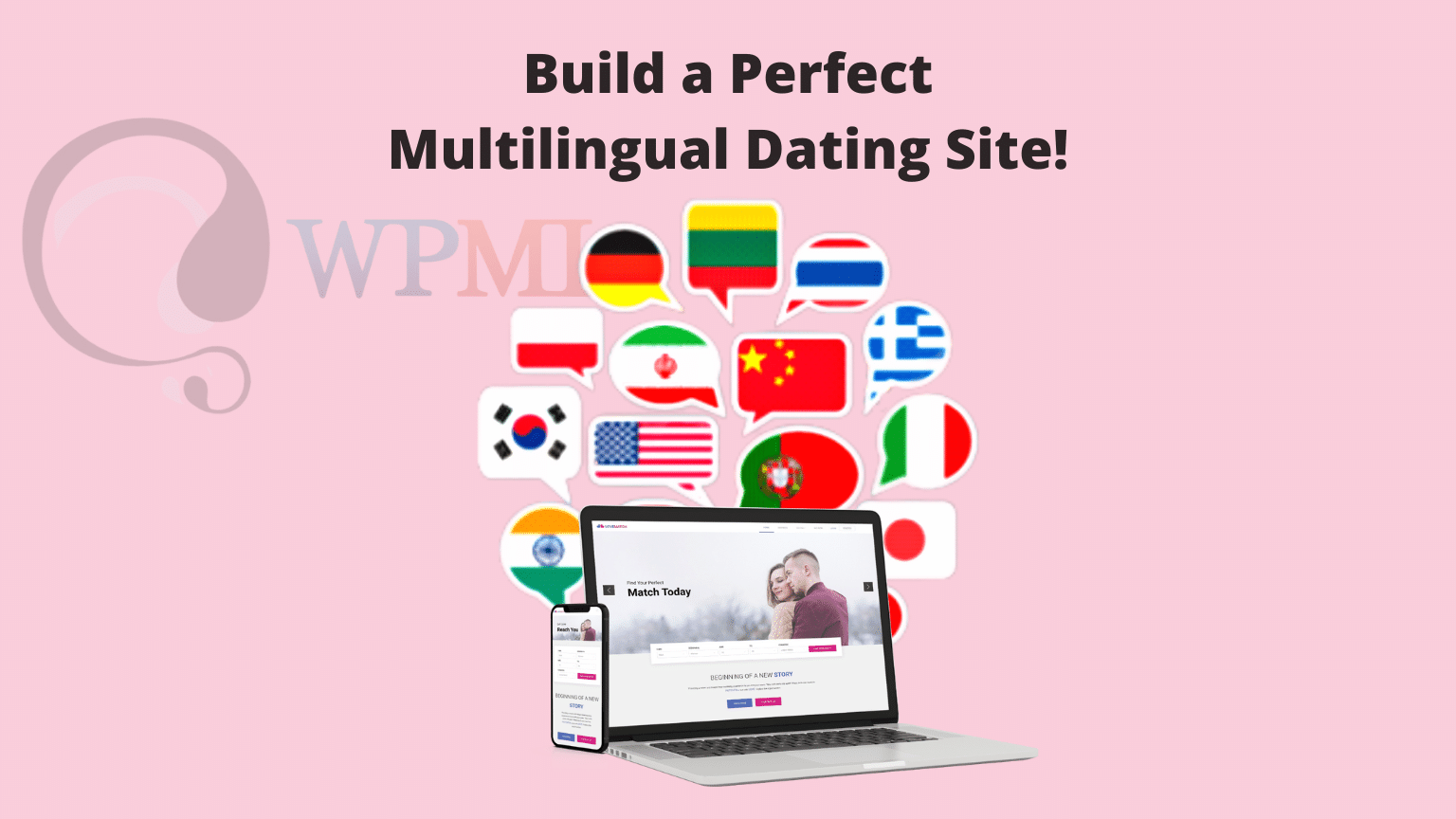 WP Dating Themes are now WPML Compatible; you can build a perfect dating site with translated versions of instructions and content in your desired language!
WMPL has been around since 2007; It's one of the finest and most trusted WordPress language translation plugins in the market. It's a world-renowned plugin with numerous language support like English, Spanish, French, German, Italian, Dutch, Russian, Japanese and Portuguese. The list goes on, with over 100 countries and languages with accurately translated text on all pages, including contact form fields.
With the compatibility between WPML and WP Dating Themes, your multilingual dating site can become more accessible to international clients. It provides the most comprehensive and user-friendly interface for translating your website. With just a few clicks of the mouse, you can have any language delivered to visitors on your site. This is one step closer to establishing a successful business for you and achieving success with the best language translation on WordPress.
Do not let the translation limitation stop you from being an international success; establish a thriving dating business in either English or Spanish, depending on which language your users speak natively. Users can choose their native tongue when creating/ Editing profiles, so they know exactly what information is desired during communication sessions.
WP Dating Themes are available in 28 different languages, but that's just the beginning. If you want any other dialect for your users to enjoy on your site, please get in touch with us, and we'll make it happen!