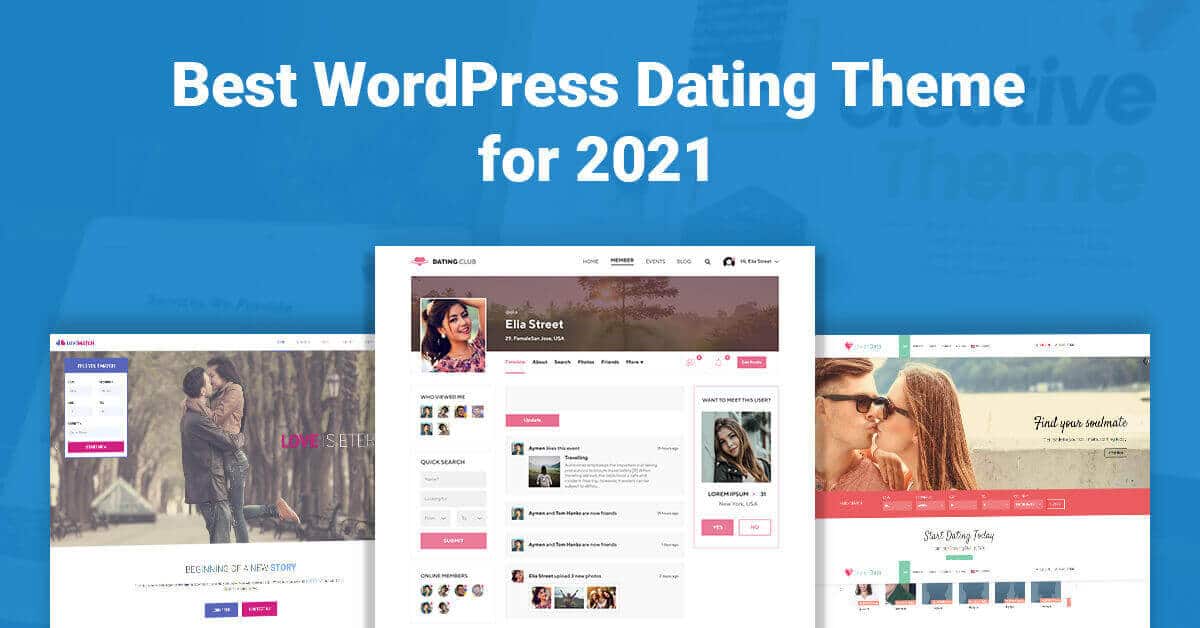 It is no surprise that the dating industry has seen significant growth recently. According to the report published by Allied Market Research, Global Online Dating Services Market is Expected to Reach $ 9,202.7 Million by 2025.
You have most probably used at least one of those dating services and might even be planning to start your own dating business because clearly, there's money to be made in this industry.
A decent WordPress Dating theme can offer you a complete package to run a professional dating website in no time. There are plenty of free dating themes that you can choose from.
However, if you're serious about providing a professional and fully functional dating website to your users, investing in a proper dating theme will undoubtedly reap high rewards.
Let's start with the basics.
Choosing a WordPress Dating Theme for your Niche Market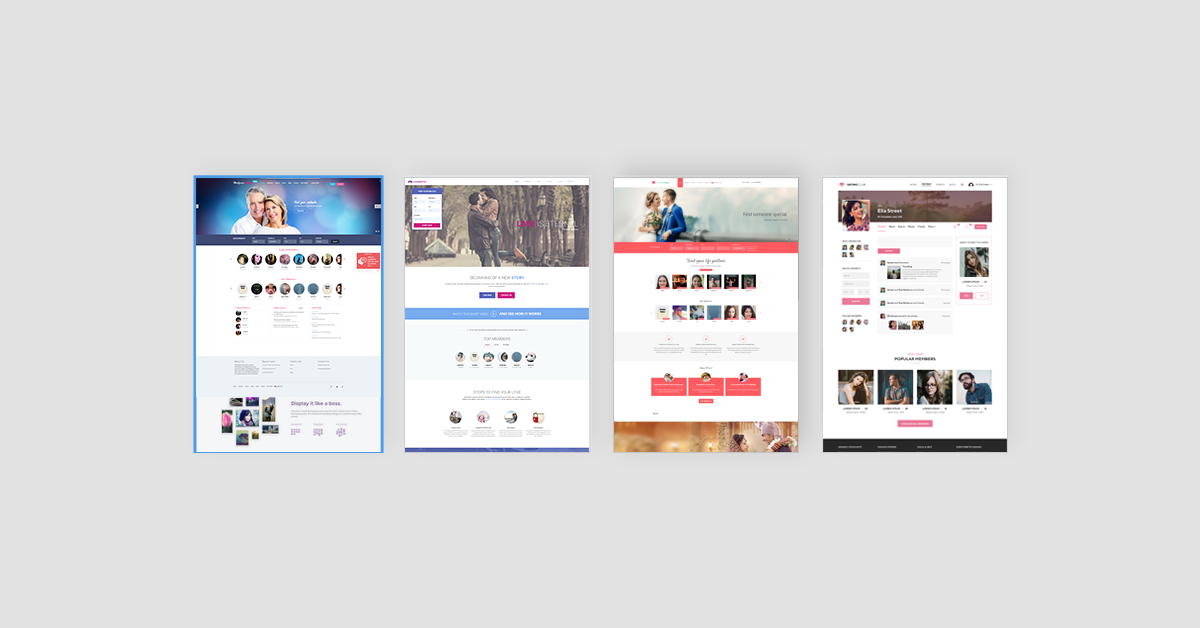 When it comes to dating themes, there are numerous options available to choose from – perhaps to the point you get confused about which one to invest in.
Since your product (dating website) is entirely dependent on how your website looks, the success of your dating business depends highly on its aesthetics and user-experience.
It must look attractive, professional, responsive across different devices, and informative all at the same time.
Here are some of the features you'll get from our WP Dating theme, LoveMatch theme, Lavish Date theme, and Dating Club theme WordPress dating themes are:
Basic search and advanced search – This feature provides your users with a convenient way to make the customized search of the user/profiles.
Near Me – This element allows your users to users to discover other members that are near them geographically.
Meet Me – With the help of this feature, your users can easily select randomly chosen profiles if they wish to meet them but under the condition that the selection is mutual.
Favorites list: Users can add their friends to their favorites list for quick navigation.
Interest cloud: With this feature, your users can find out the profiles that share common interests with them. You can filter out by either of the genders or by the couple.
Date Tracker – Keep track of the partner you've gone on a date with – perfect for people who have a hard time keeping track of their past dates' names.
Profile commenting and blocking – as the name suggest this gives the user more control over what he/she prefers. However, every comment goes public only after user approval.
Skype chat integration – To provide a seamless video chat experience you can get in Skype
Who viewed me/ I viewed – Get notified on who viewed your profile and the people you have viewed. It helps to track or keep the record of a specific user (in case you have a favourite).
Instant Chat message – Users can have instant chat with other members. No need to install third-party chat services.
Send Wink/Gift – Send winks and different gits to let know a user that you are interested in them or appreciate them
User privacy – Have control of your data without any loose ends.
See All Features
Using WordPress Dating Theme to Create a Custom Dating Website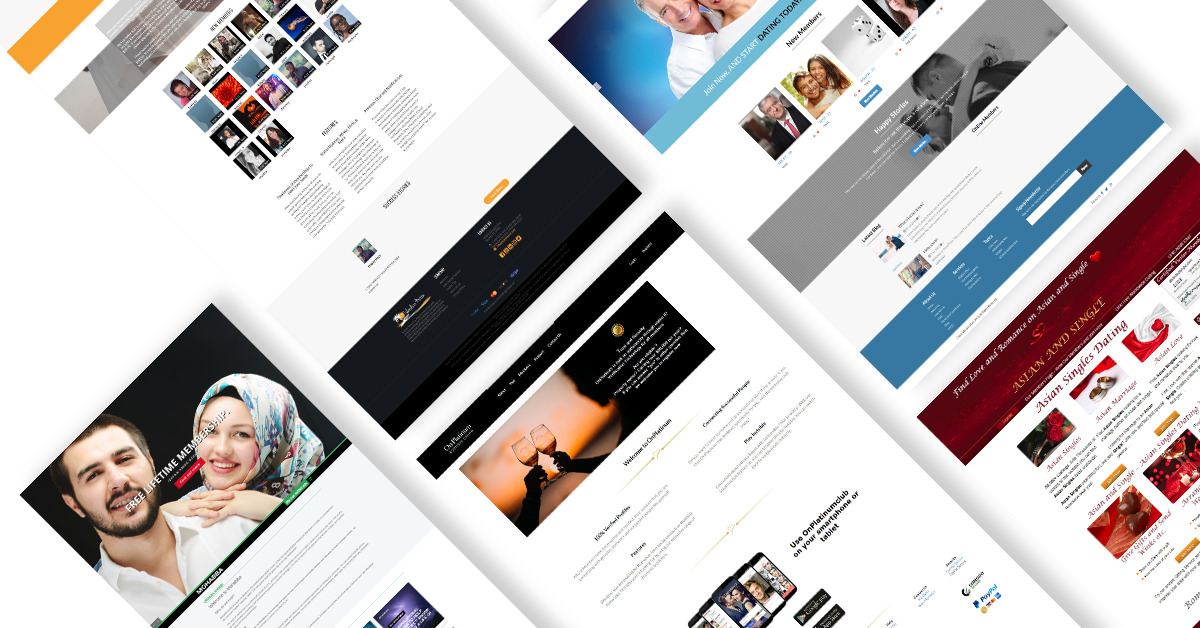 Nothing fits you quite right like a perfectly tailored custom suit. The reason behind custom products being preferred over a general one is pretty simple – they're created to fit YOUR needs and no one else's.
This is why customized packages tend to cost much higher than general packages but they're still worth the investment.
WP Dating offers custom WordPress Dating Themes for just this reason – we understand that your requirements are unique and you might want to invest in creating a dating website that aligns with the smallest possible details that you have in your mind.
Let's take a look at what our personalized themes offer:
Add your preferable features & functions to your dating software.

You can even customize the theme, Events management integration to your site, sell products on your site, and many more – basically anything that you think might improve your site.

The design of our latest theme – Dating Club- is compatible with WooCommerce plugin and Event Management plugin.

User our pure custom development service from our experienced developers depending on your package to add the Unique Features, Payment gateway & personalize your dating theme to your wishes.
You can use the custom-built dating site on multiple domains with our Multi-Site License.
*Note: Every task, feature, and function that you desire should be able to be added under your allocated hours.
The Benefits of Using WordPress Dating Themes for Dating Business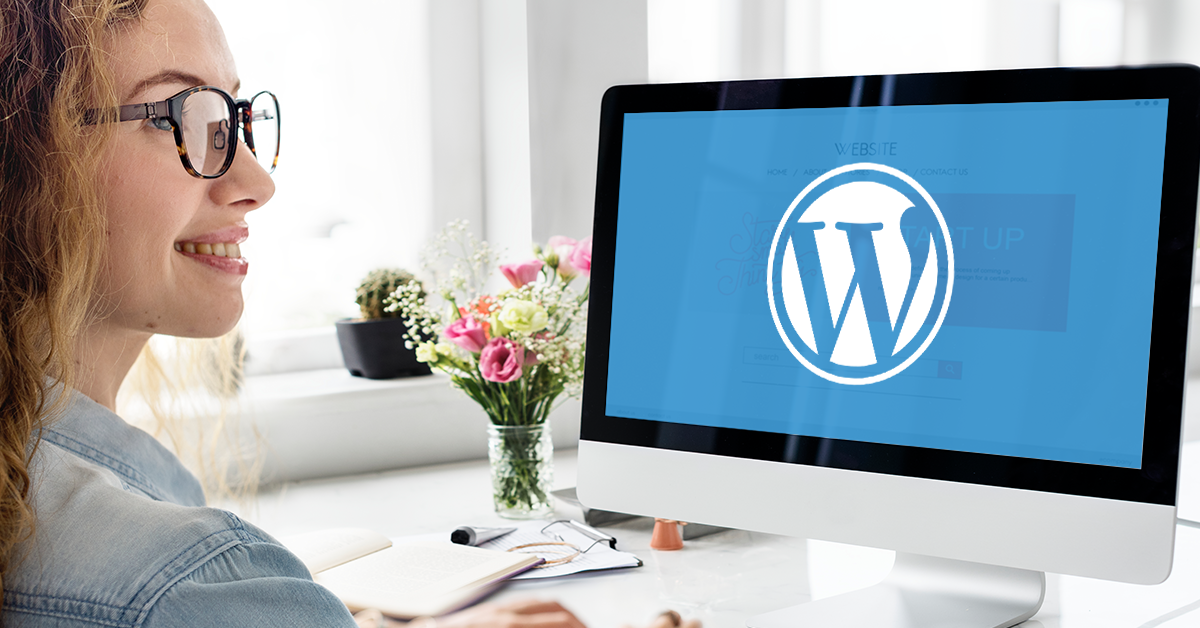 You might still be wondering what the benefits of using a WordPress dating theme are compared to other solutions. First, a dedicated dating theme is created while keeping the end user's experience as the top priority.
Dating themes can be used to serve different niche markets consisting of various demographics. You can customize the dating theme to make sure it is compatible with all groups of customers, regardless of their interests.
In a nutshell, WordPress Dating Themes offer the following opportunities for your dating business:
Customizable as per your Niche Market

Interactive and Attractive Interface

Industry-leading Features

Beautiful Aesthetics with Equally Powerful Functionality
WordPress dating themes are much more preferred than traditional manual programming in terms of looks and user experience. You get much better control of your dating website both before and after publishing your website because of the easy interface that WordPress offers. As your customers grow, you can invest in making your matchmaking website even more advanced by adding better features.
You do not even need to be able to write a single line of code or hire a programmer to make small changes. This not only helps you save time but also the cost that developers charge, which is hardly affordable by most entrepreneurs just starting out in the industry.
This finally brings to the big question:
How much does a WordPress Dating Package Cost?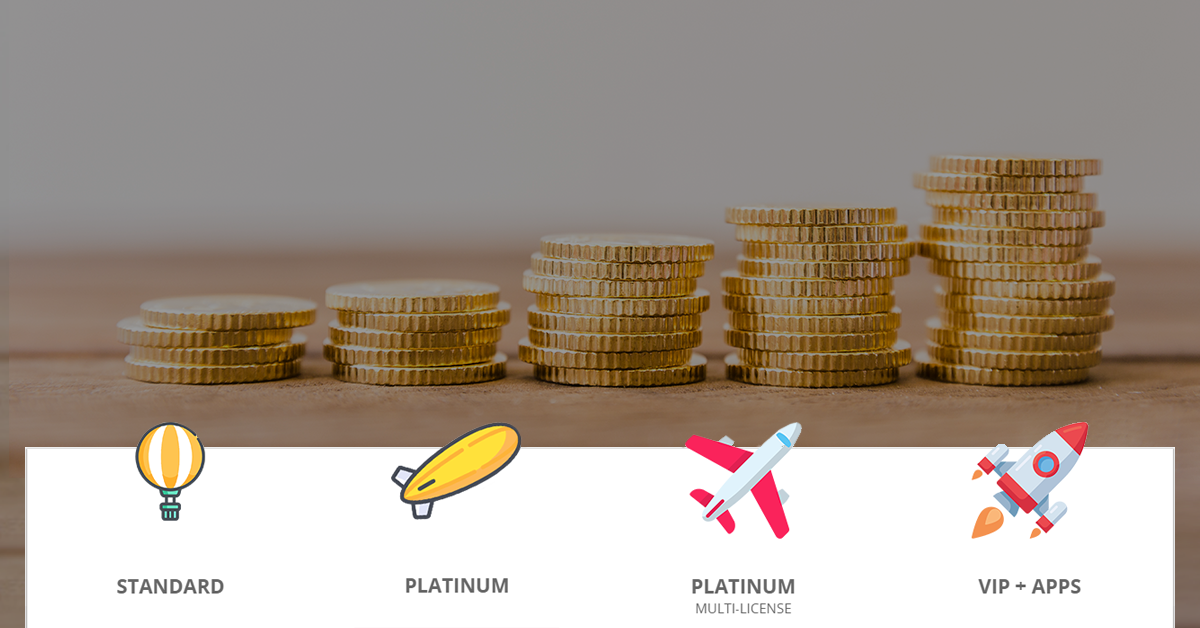 WP Dating's WordPress Dating Package starts at an affordable price of just $149.
Here's a brief summary of what all of our packages offer. If you're just starting out, the standard package offers a complete solution to your dating business.
However, if you're willing to invest in a scalable dating business, we suggest you go with our more advanced packages.
Here's an overview of what all of WP Dating's packages offer:
1. Standard Package ($149)
WP Dating's standard package is the most basic package including all of the features that can help you kick-start your dating business. You can upgrade to a more premium package if you plan to expand your dating business in the future.
ONE-TIME COST

Plugin

Dating Theme

Free Upgrades

Single-site license

1 month free web hosting

Bonus: 87 Premium Themes
*3 Months Free Support

2. Platinum Package ($279)
This package is perfect for entrepreneurs who wish to invest in a professional dating website with four of our best WordPress dating themes along with various perks.
*One Time Free Installation Service worth $79*
Dating Plugin

500 Dummy Profiles

WP Dating Theme

Lavishdate Theme

LoveMatch Theme

Dating Club Theme worth $49

Free Lifetime Upgrades

Single-site license

3 months free web hosting

Bonus: 87 Premium Themes
*6 months Free Support

3. Platinum Multi-License ($689)
WP Dating's platinum multi-license comes with the same value of our platinum package but with a multi-site license which costs $499 as a standalone price. This is the best option if you're planning to create multiple dating websites.
*Two Times Free Installation Service worth $158*
Dating Plugin

1000 Dummy Profiles

WP Dating Theme

Lavishdate Theme

LoveMatch Theme

Dating Club Theme worth $49

Free Lifetime Upgrades

6 months free web hosting

Bonus: 87 Premium Themes

Unlimited Multi-site License
*1 year Free Support

4. VIP + APPS ($999)
Our most advanced package costs the same as a brand new latest iPhone – the only difference is that you'll probably use an iPhone for a few years whereas our VIP package offers lifetime free support along with app personalization for both Android and iOS.
*Two Times Free Installation Service worth $158*
Dating Plugin
1000 Dummy Profiles/li>
WP Dating Theme
Lavishdate Theme
LoveMatch Theme
Dating Club Theme worth $49
Free Lifetime Upgrades
Two-site license
6 months free web hosting
Bonus: 87 Premium Themes
App personalization worth $799

Complete Mobile App source code
*1 year Free Support

Now that we've come to the end, I hope you have learned a couple of things that can help you succeed in the dating industry even if you do not have any prior knowledge about how to run a dating website from scratch.
Since all of our packages come with free support, you can leverage our team's expertise to help guide you in the right direction to choose the best WordPress Dating Theme.
Still not sure which package aligns with your business requirements?
Feel free to contact our support team and we'll get back to you within 24 hours.