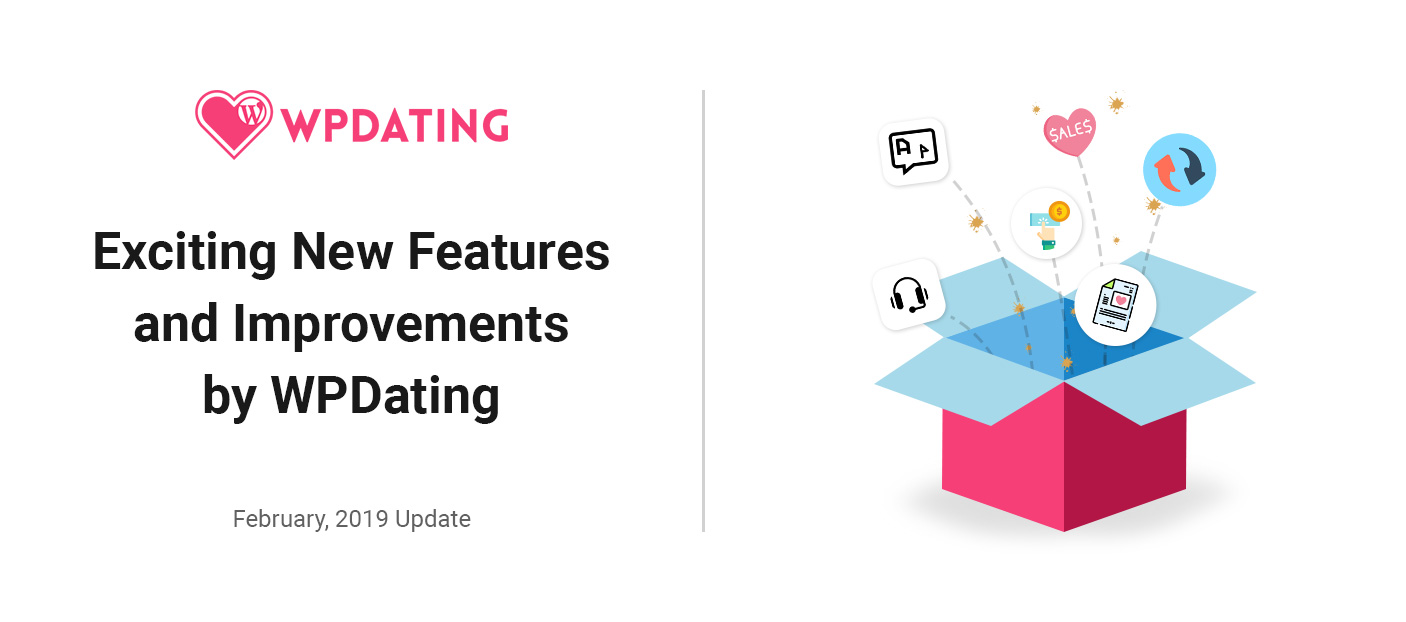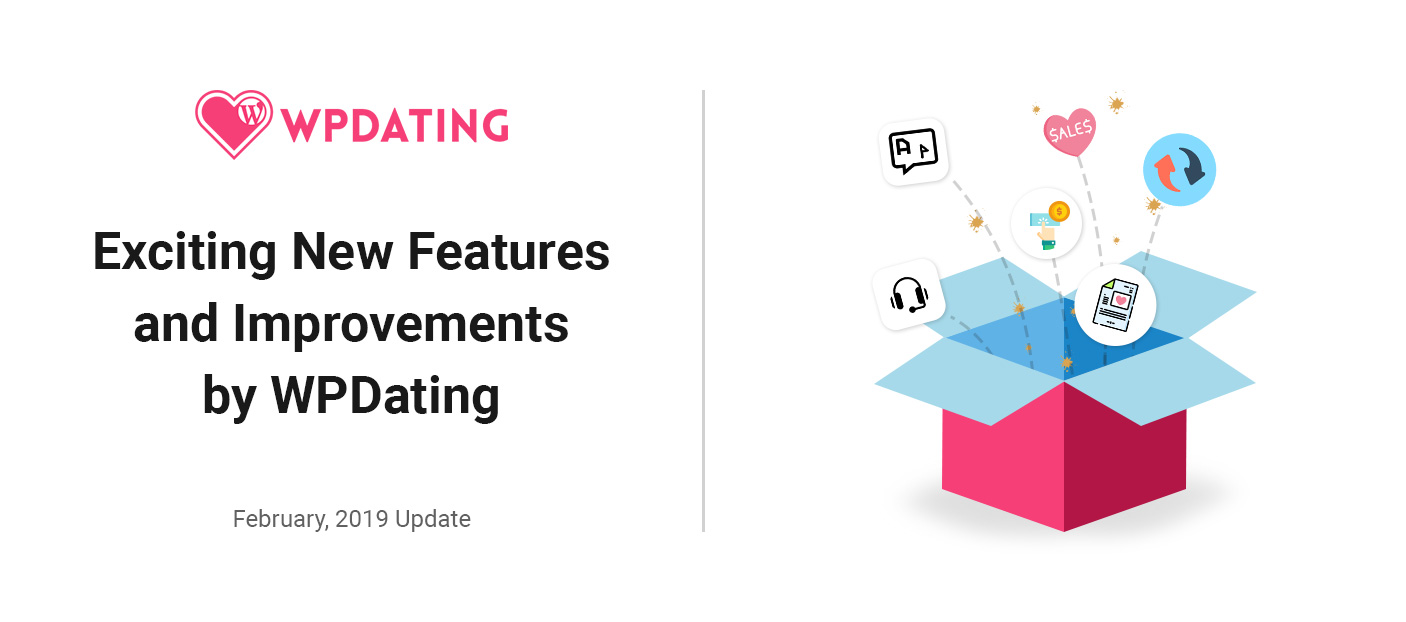 It has been quite a productive start to WPDating's 2019 as our development team invested a lot of time and resources to improve our dating business products and services.
Our team started off 2019 by taking a close look at our beloved customers' feedback and created a roadmap to come up with solutions that best addressed just those needs.
We are just two months into 2019 and already excited to announce some great improvements and additions to our entire products and services catalog.
Since good things come in lists, here's one for our February update:
Hungarian Language Support
Hungarian marks the 22nd international language in WPDating's ever-growing multi-language pack for Dating Plugin. While we have already released the most used language packs, we still believe in catering to all languages around the world.
In case you're wondering what the remaining 21 language packs are, feel free to take a look here.
WP Multilingual Pack Support for ALL of our Themes!
Due to an overwhelming number of requests from our users asking for international language support in our themes (WPDating, Lavish & LoveMatch), our development team set this as the top priority for 2019.
After hours of development and numerous trial and errors, we're confident that WPDating's multi-language pack is now compatible across all of our themes.
To make this transition possible, we decided to switch from QTranslate to WP Multilingual Pack because it was clearly a better fit for our customers.
Better Packages with Better Prices – Completely New Pricing Page
Let's admit it – having a lot of options is pretty confusing. This is exactly why we revamped our pricing page with a couple of (better) changes.
Compared to the 5 original packages we had last year, we now offer only 4 – Standard, Platinum, Platinum Multi-License and VIP + APPS.
Instead of adding new packages, we decided to reverse the whole process and ended up getting rid of the lesser-used features and included premium features in even the starter packages.
Brand New Add-Ons Packages
Considering the developments we made in 2018, a new add-ons page offering all of our updated plugins and services was well overdue.
With additions of payment gateways such as Mollie and a dedicated chat add-on for WPDating Plugin called Comet Chat, our new add-ons has been updated with a better interface and even better combo-deals.
See it for yourself through this link.
WPDating Main Plugin Update
Perhaps one of our oldest and the core product in our entire catalog is the WPDating main plugin.
You could even refer to it as the main character in the entire movie who ends up victorious in every scene.
While the main plugin does not have any groundbreaking changes or new fancy looks, our development team has spent the last two months relentlessly working on squashing bugs and releasing fixes that contribute to making it one of the best dating plugin in the industry.
Valentine Season Offer: 30% OFF sitewide
Now that you have made it to the end of this article, here's a little thank-you gift from me to you – an exclusive Valentine season offer to help you get started with your dating business in 2019.
Use code: VLOG30 and get 30% off any of our products and services.
Note: Offer valid until 20th of February, 2019.
To wrap things up, we hope these updates and improvements help our customers to create even better dating websites using our dating plugins, themes and add-ons.
We're halfway through February and have even more exciting features lined up for the rest of the year.
Have any suggestions for our team? Let us know in the comments and your request might even be released next!