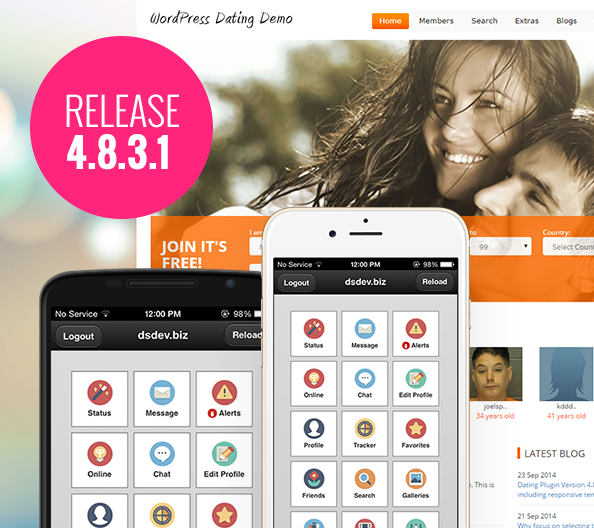 Our team has been working the past 2 months on 3 fronts: Dating Plugin updates, Andriod App updates as well as rounding off iPhone Dating App version 1.
We're happy to announce that all of these updates are released today in update 4.8.3.1!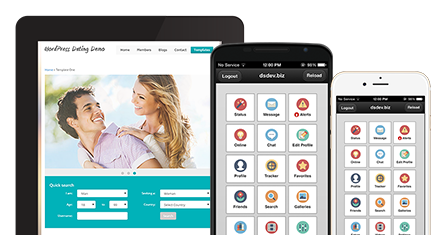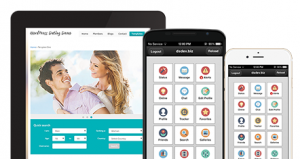 iPhone App
Version one has been released in the store and can be found here:
Andriod App
The new Andriod version, with many improvements can fixes can be houd here:
Current customers who bought the Complete Dating Package can have their iPhone App unlocked for free. Just email your purchase details, including website url to contact@wpdating.com.
Of course we have an excellent offer available for our clients who bought the Standard Dating Package or the Combo Dating Package. For only $ 99 you can purchase the App's for both iPhone and Andriod through the Add-on section here: http://wpdating.proshoredev.nl/add-ons/
APPs Personalization
Place your personalized Mobile Dating App in the Google Play and Apple iTunes store and market it directly to your adience. There's no need for your clients to login on a central App and the description, logo and text is branded in your Dating website.
Personalization includes both Apps: iPhone and Andriod. For a limited time we offer this service at only $149.
Dating Plugin updates
The complete change log can for version 4.8.3.1:
* Fixed : Interest cloud was not showing
* Added : Email to admin after registration
* Added : Settings to manage guest member page
* Fixed : City list in backend geography was not showing when country didn't have state
* Improved : Near me functionality is improved as it was only showing one list before. More
improvement is coming in 4.8.4 version
* Fixed : Profile generator was not picking option value from default language
* Fixed : Profile generator now accept comma in fields. Previously it didn't used to interpret
comma properly in it's field
* Added : Label in the admin in the field of admin while adding premium member on number
of days
* Fixed : Many hard coded text on plugin comes from language table
* Fixed : Trending used to show user's whose profile were not complete
* Added : Now user can choose which link to redirect after user is registered
* Improved : Better support for register redirect link
* Improved : Better support for UTF-8 characters throughout the plugin
* Added : Support for new version of the paypal payment for new version of Android app
* Added : Support for iPhone app which is releasing soon
* Fixed : Image upload bug for the Mobile app
* Added : Email to admin setting after user register to site.
* Updated : Mobile app is updated with new version of PhoneGap
Important note: Please make sure that current version is installed in your website before using the updated version of Android app which is getting released soon, if you want Paypal payment to work with the app.
As always we're looking forward to receive your feedback and idea's to make our Dating Software better.
best regards,
DSP support team