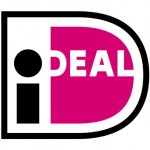 WP Dating is pleased to announce that we have now added the iDEAL Payment Gateway to the WordPress Dating Plugin. This is for all of our customers in The Netherlands as well as some parts of Europe.
What is the iDEAL Payment Gateway?The iDEAL gateway is a standardized payment method for making secure online payments directly between bank accounts. To offer iDEAL as a payment method in a dating site, a direct link is established with the systems of participating banks. In other words, this one connection to iDEAL enables each dating site visitor with access to online banking of ABN AMRO, ASN Bank, Friesland Bank, ING, Knab, Rabobank, RegioBank, SNS Bank, Triodos Bank or Van Lanschot Bankiers to make membership payments in this way.
The iDEAL Payment Gateway is provided by TargetPay.com.
If you have any questions regarding the iDEAL Payment Gateway, please let us know.