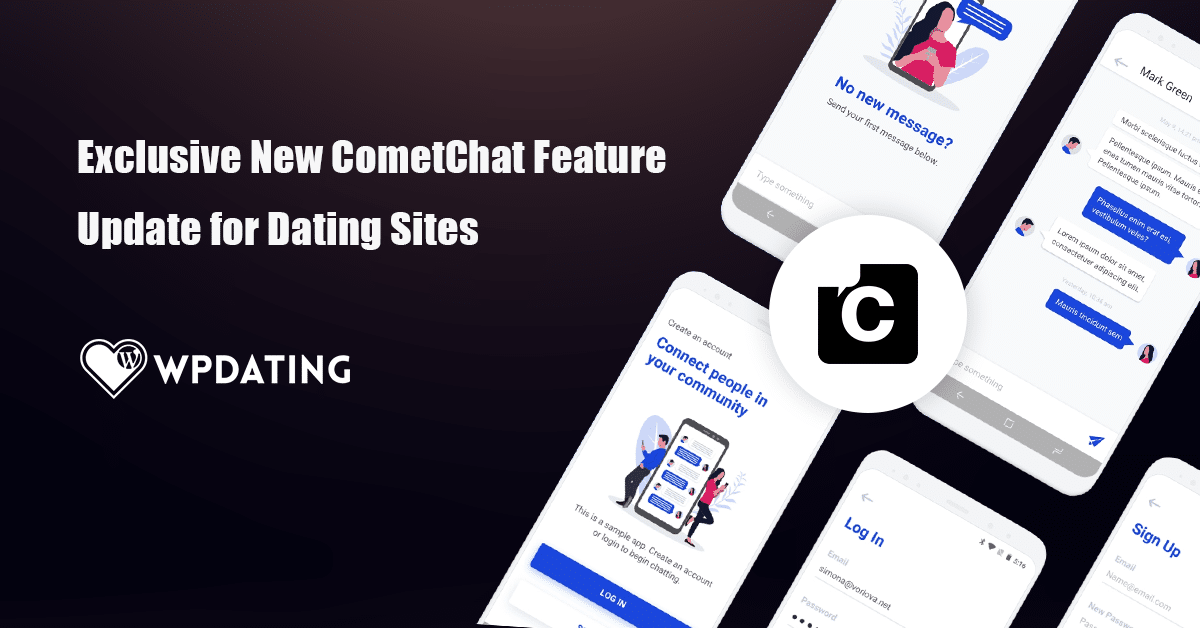 CometChat is arguably one of the best chat integration for any kind of website but has been highly preferable by the dating business industry.
WPDating launched its integration with CometChat back in mid-2016 and it has proven to be the most sought-after chat add-on by our customers. 
It offers over 50 integrations that allow your dating business to offer text, voice, video chat and much more. 
What makes CometChat the best add-on for WordPress dating websites?
Answering this could take an entire blog post but let me summarize it in a few points.
Quick to install

Simple and intuitive chat user interface (UI)

Offers white-label Android and iOS apps

Supports voice notes, white-boarding and real-time translation

Offers customization to make the chat suit your brand

Responsive support team
Along with these features, it also automatically translates chat messages into the local language of the user. 
CometChat's JavaScript and PHP apis also make it super easy to customize and integrate it to any platform. 
That's enough about why CometChat is the best chat solution for dating websites. 
Let's dive right into the latest CometChat update by WPDating.
Sell video chat to premium users on your dating website
Recently, a majority of our clients that were using CometChat add-on requested a brilliant feature: limiting access to video chat to a specific group of members.
This made perfect sense because video chat in itself is a premium feature and you should be able to monetize it. 
Combining this with private/group chats, voice, video, and even a docked or embedded chat interface can help you be creative with your premium packages.
Sounds good?