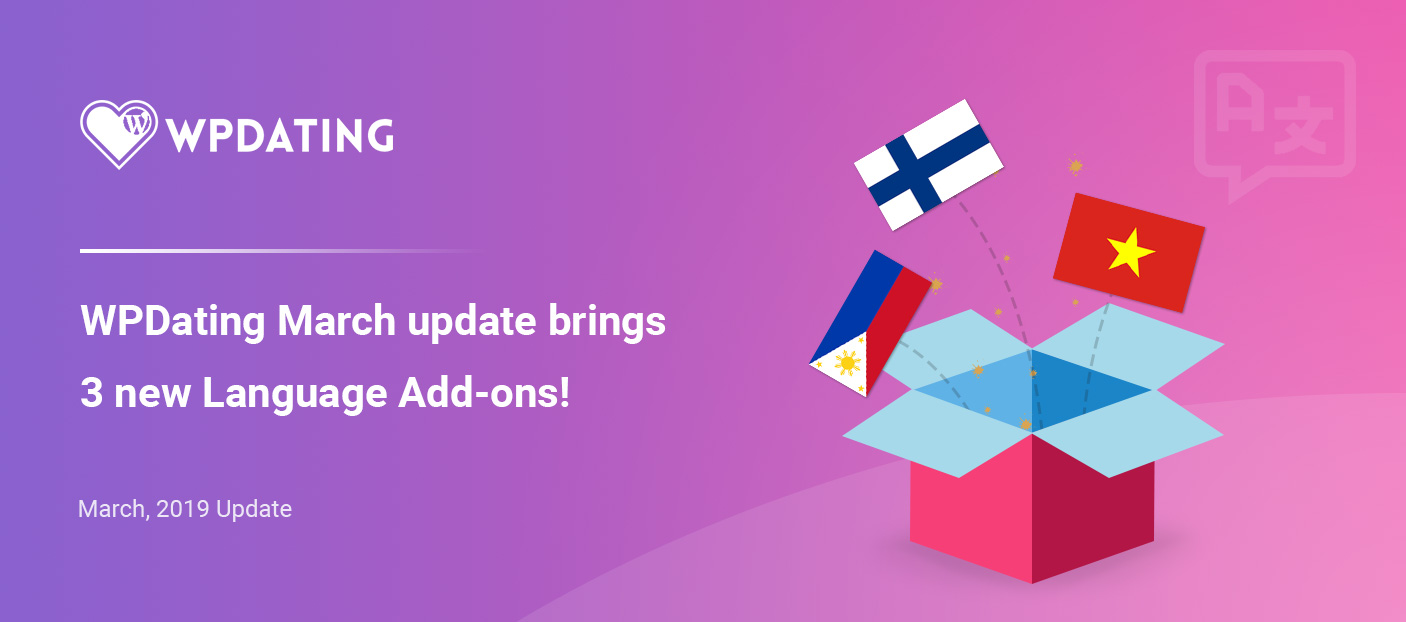 Hei! Kamusta! xin chào!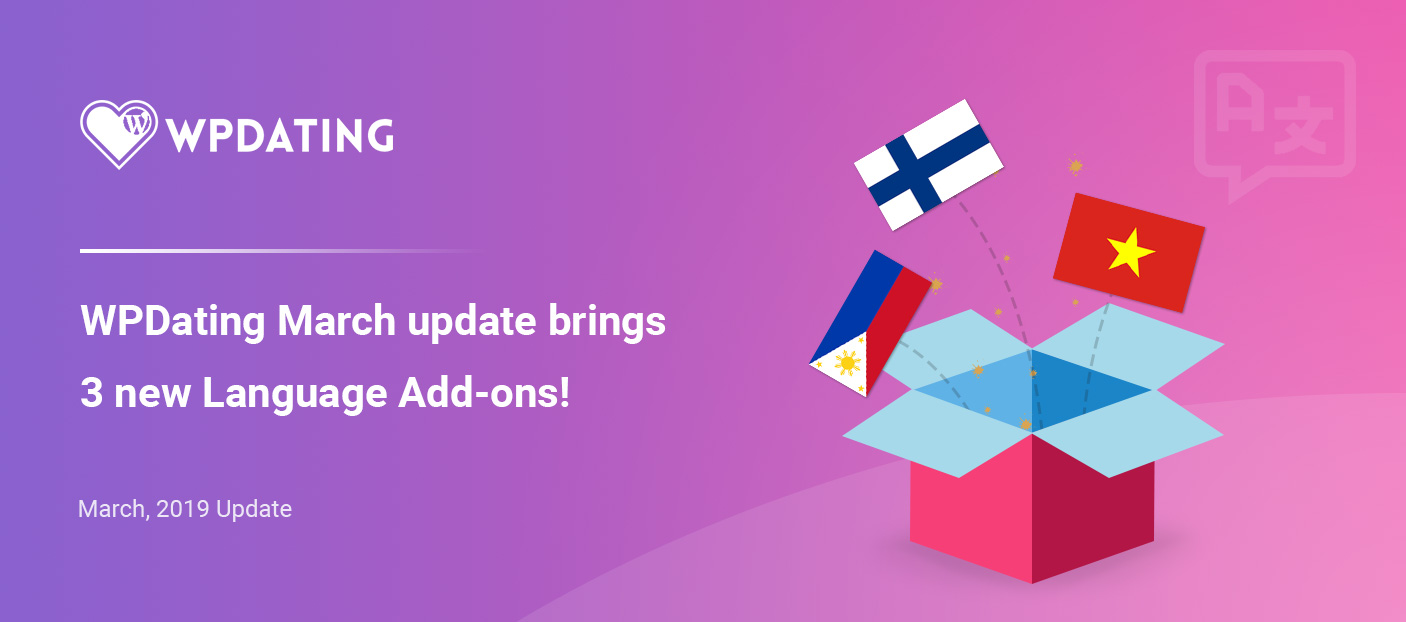 March has been yet another productive month for us at WPDating.
We're excited to announce that WPDating has added three NEW language add-ons to our ever-growing list of languages.
Not that anyone's counting but the addition of these three new add-ons now marks a total of 25 international languages!
The new packs in the language add-ons package now include:
Finnish Language Pack

Filipino Language Pack

Vietnamese Language Pack
Each of these language packs is still being offered at our fixed rate of a generous $19!
So if you're in Finland, Vietnam or the Philippines, this is the perfect opportunity to start your own profitable dating business with the help of our language packs to offer a personalized and local feel to your customers.
Get started using this link to explore all of our affordable packages!