Meet Me Feature
Using Meet Me Feature
First, Go to Extras and select Meet Me.

Then you will see a user and on top of their Profile Picture; you will see "Want to meet this user?" with options Yes and No. If you select Yes then an email will be sent to the user on your behalf and you select No then another user will appear with same question and options.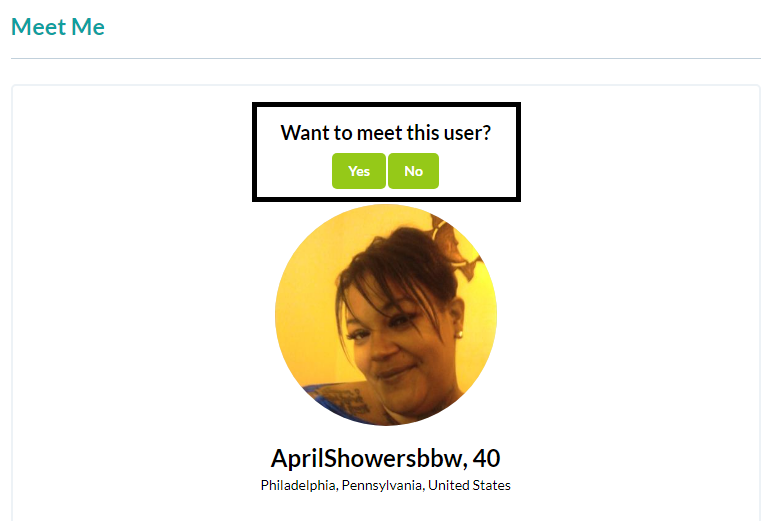 You can also use different filters to find user with those specific qualities.

After filling in the details you want, you can press Filter button to find the users.

This feature lets you meet new users and also users of your liking.