With the release of version 4.7 we have now included 3 new Register Templates. These are shortcodes you can install on any page that you want people to see and register with. Simply add the shortcode to the page that you want. If you have a main page then you could add that to the main page. The three designs show three different images with 3 different color schemes. These are the first 3 of 20 that we are designing.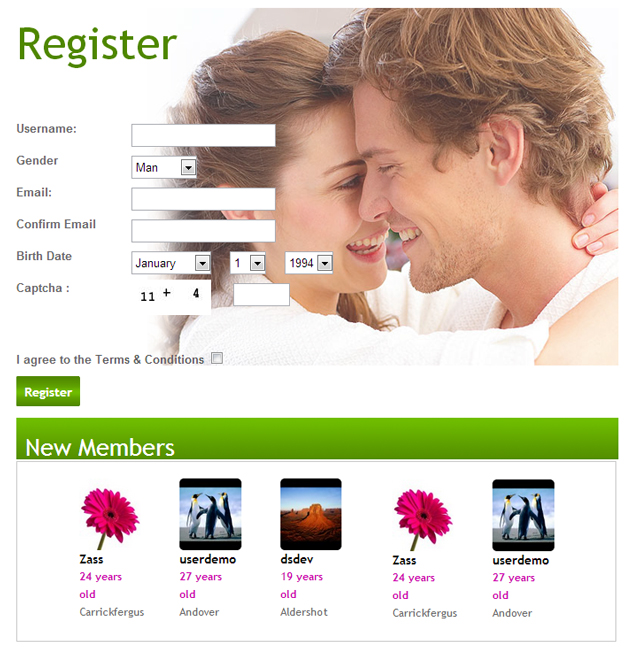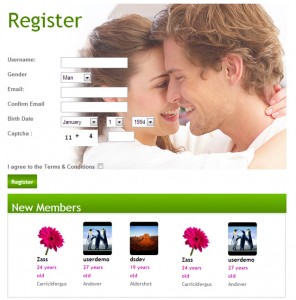 During the registration, if your users forget a box to fill out then a pop-up box will alert them that the data needs to be entered. Along with the Register section, you also have random members that show up below it.
These 3 template shortcodes are now included in version 4.7. Existing customers simply login to the Updates page and download the latest version 4.7 and if you have any questions do let us know.