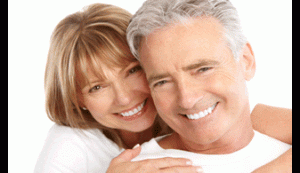 Looking to break into the online dating business but need some Niche Market Dating Ideas? One question I always get is about the type of dating site to start. While there are many niche market dating sites out there, there are some markets that tend to make more money than others. Here's my list…
Senior Dating is hot market right now. It's dating for those who are about 55 or older. It's a great market and the best thing is that it's not as saturated as you might think it would be. Sure there is a lot of Senior Dating sites out there but is there one for your city? There might not be. If not then why not start a Senior Dating site for your city. For example, if you lived in Dallas, Texas, you could start a Dallas Senior Dating site. At the time of writing this blog, there are not any dedicated Senior Dating sites catering to the Dallas area. Sure there are some main stream sites like Mingle, Match and others but nothing specifically designed for the Dallas area. If there is then I couldn't find it.
Another great market is the Christian Dating market. The same thing for Senior Dating applies here. I have been able to find local Christian dating sites but not a lot of them.
There are so many different niche arenas you can go into. You can even create new ones. How about a pet dating site for Christians. How about a Tattoo dating site for pet owners. So many different combinations. Don't settle for just one dating site. Create as many as you can. You've heard the term diversify in the stock world right? Same thing for dating sites. Don't put all your eggs into one basket.
When it comes to Niche Market Dating Ideas, the key is to think local. So, localize a dating site. Do some research to see if it's being done and if it's being done well. Starting locally is a great way to start a dating site. It's all at your fingers.