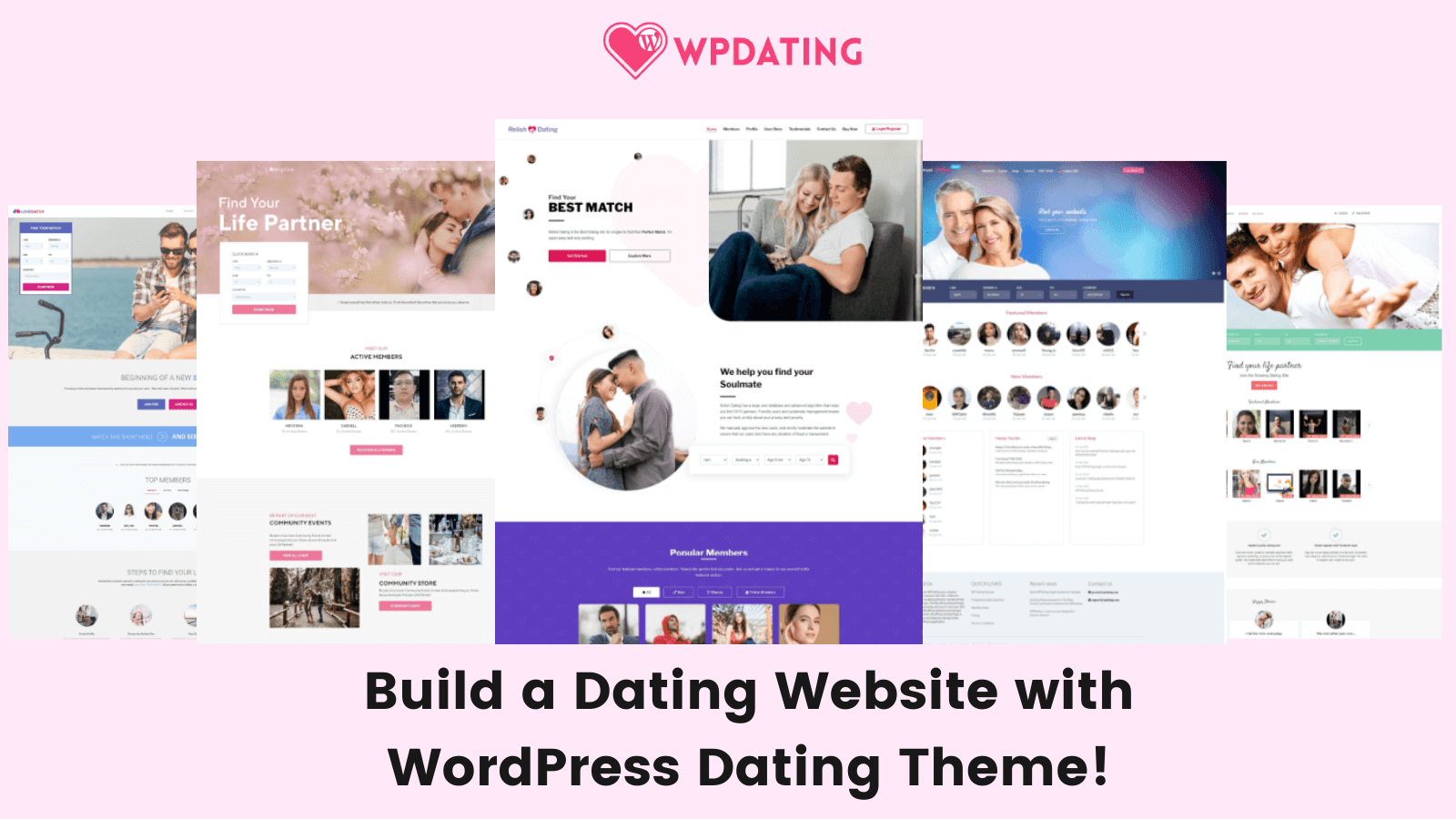 Are you looking for a way to build your own dating website? Dating Software and WordPress Dating Theme help you exactly in that aspect. If done correctly, a dating website can be a rewarding investment that pays off in dividends. Online dating website business helps you make passive income from the comfort of your home.
If you know a niche audience to target and have marketing skills, then you can be successful in earning a good income from your dating website.
It's not a hard thing to build a dating website if you choose WordPress. The WordPress Dating Plugin and WordPress Dating Theme help you build a dating website in just a few days. You can even build special design and extra unique features on top of the features already provided by the Dating Plugin and the theme.
Dating plugin provides all the necessary functionalities and the layout and design for the pages are provided by the dating theme. The WordPress Dating Theme has all the necessary layouts that complement the features provided by the WP Dating plugin.
💡Read our detailed guide on how to create a complete dating website
Premium qualities of our WordPress Dating Theme
The best part of WordPress dating theme is that you'll be able to change the design, layout and add functionalities to it yourself through the plugin. Our Relish Dating Theme is Elementor-builder compatible so you can just customize the design and layout of the pages with drag-and-drop of the elements. It's that easy.
Your users can access everything from the dashboard and edit every granular settings from the Dashboard without needing to go and search anywhere else.
Our WordPress Dating Theme offers everything from sending messages, instant chat, sharing audio and video to even a dating tracker that keeps track of the people a member has dated.
Your members can see who has viewed their profile, the profiles they have viewed, and a trending section that provides a list of the popular profiles.
Our themes have been created with a minimalistic design but with complete content to provide detailed information. Your members can easily navigate your website because the theme is complemented by helpful graphics with few texts.
The number of visitors from mobile devices has been ever increasing. Considering this fact, our theme has been built to seamlessly fit the screen size no matter what device your members are using.
Some of the top features you'll get on your dating website
Near Me – Find users that are near to your location.
Meet Me – The users are recommended based on your interests.
Advanced Search – Search users according to your preferences.
Favorites – Add users to your favorites list.
Date Tracker – Keep track of the people with whom you've gone on a date.
Profile blocking – Block users that you don't like.
Skype Chat integration – Integrate Skype chat to your dating profile.
User privacy – Choose what you will show to your friends, and other users.
Who viewed me / I viewed – See who have viewed your profile and who have viewed you.
Send wink/gifts – Send virtual gifts and winks to keep the conversation with them lively.
Credits system – Use credits system to get special features, and sending gifts.
Membership plans – Admin can create different levels of membership for users to choose. They can be paid, free or freemium.
Match alerts – Get alerts when both users have liked each other.
See all features..
Building a dating website with WordPress dating theme is an easy job that everybody can do. We help you create your dating website in a few days with WP Dating plugin and WordPress Dating Theme. If you want extra unique features to be built on your dating website, you can use our custom development service.
So, don't be late to start earning passive income from the online dating business.
Get WordPress Dating Theme with WP Dating plugin and start your online dating business today.
Get WP Dating now