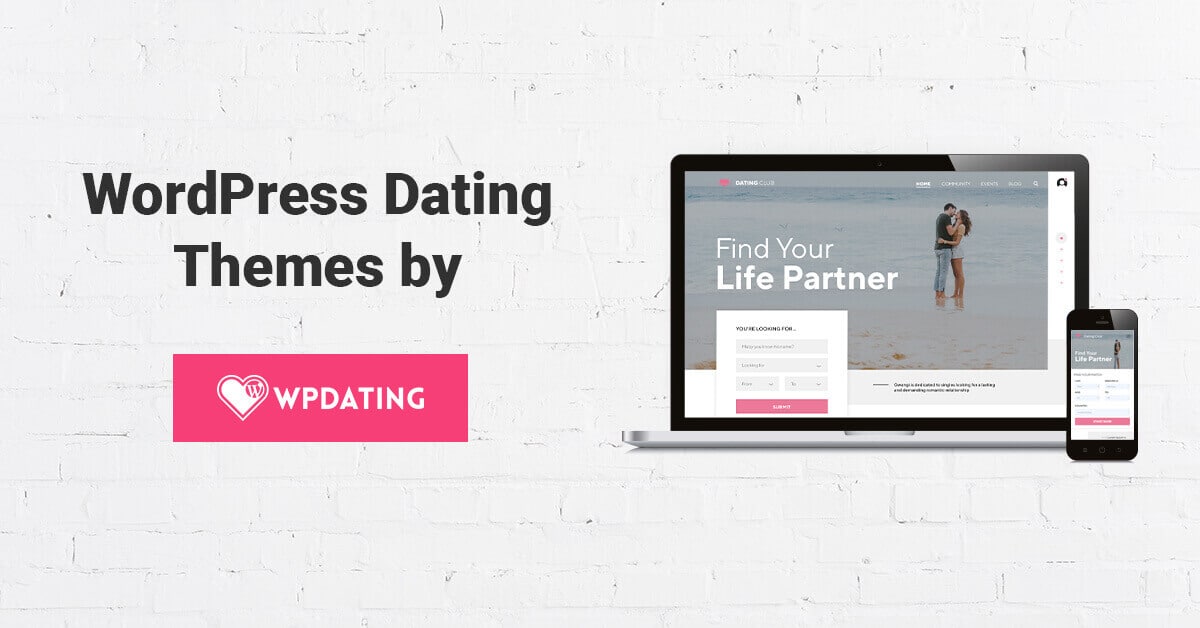 WP Dating plugin has powered many dating websites and those dating websites have successfully earned revenue for many consecutive years.
These dating sites know that in order for a dating website to be successful, powerful functionalities alone are not enough.
The dating website itself should be beautiful, interactive, and easily navigable. Your dating website theme plays a key role in attracting members to join your site.
While there are many WordPress Dating themes available in the market, they are not specifically catered to meet the needs of WP Dating Plugin.
That's why WP Dating develops different tailor-made premium themes to complement our WP Dating plugin after extensive research and testing behind the scenes.
WP Dating themes' beautiful aesthetics along with WP Dating plugin's powerful functionalities will attract people to join your site and they will get hooked to your website for hours.
WP Dating's WordPress themes provide your members with a better experience. Using our dating theme means you will have a very attractive, responsive site that will be different from your competitors.
Why premium themes?
Premium themes are specifically tailored and customized to your needs after thousands of behind-the-scenes research, developing and testing.

Premium themes offer you premium features and interface that you cannot find in generic themes.

Continuous update, quality support, and Well-documentation.

You do not have to worry about all the mistakes and problems while making changes because you will have a child theme and backup as a parent theme. If anything goes wrong you can rely on the parent theme.
Special note:- WP Dating themes only work with WP Dating plugin. You'll have to install WP Dating plugin before being able to use our premium themes.
WP Dating premium features
Search people:
Near Me

Meet Me

Interest cloud

Search events
Easy navigation and use:
Favorites List

Date Tracker
Social profile:
Profile commenting and blocking

Skype Chat integration

User privacy
Extra Features:
Who viewed me / I viewed

Send wink/gifts

Credits system

Different levels of membership – Standard, Premium and all.

Match alerts
See All Features
WP Dating Premium Themes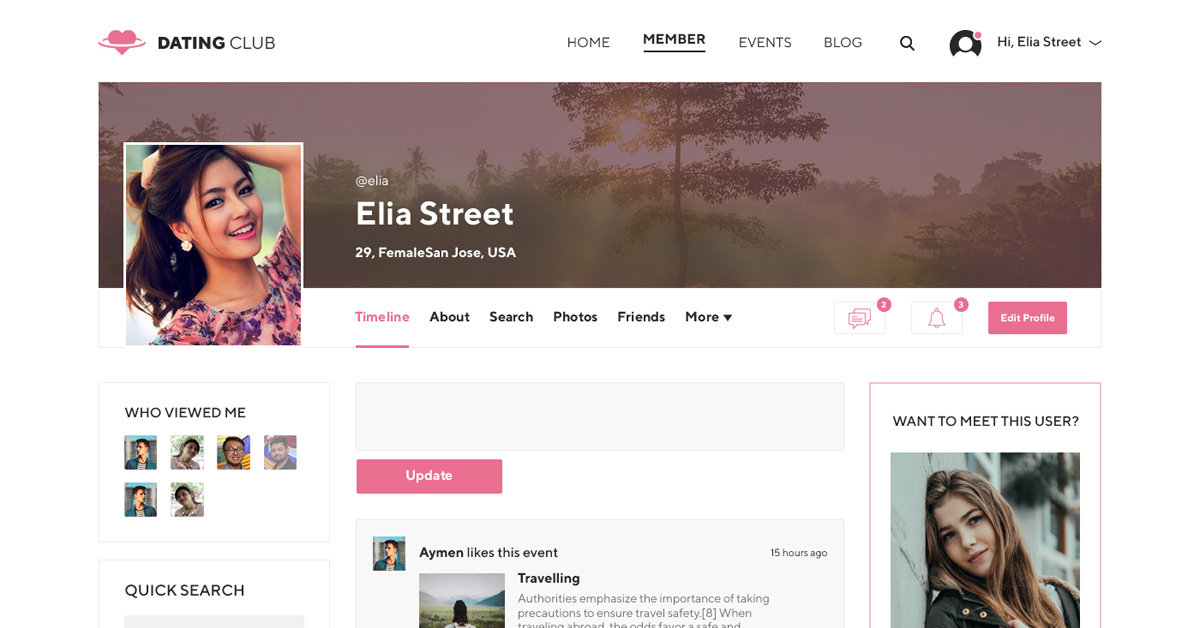 Dating-club theme is the latest premium theme to be added to our impressive array of WordPress Themes. Dating Club theme gets rid of all the clutter and makes it easy to connect with other members.
a) Compatible with WooCommerce plugin
Our Dating-Club theme is built with a design that is compatible with WooCommerce plugin. You can sell your products by integrating WooCommerce plugin
b) Compatible with Event Management Plugin
You can publish and organize different events on your website with the Dating-Club theme by integrating the Event Management Plugin.
c) Share Status with Multimedia
Dating Club Theme allows your users to share a personal status with the help of multimedia such as audio, videos and photos. Your users' profile will display in a chronological timeline in a clear format.
d) Centralized Dashboard Setting
Your users can access everything from the dashboard and edit every granular settings from the Dashboard without needing to go and search anywhere else.
Launch Demo
Username: userdemo
Password: password
Special note
:- This theme is specifically developed to be used with WP Dating Plugin version 6.6.7 and above only.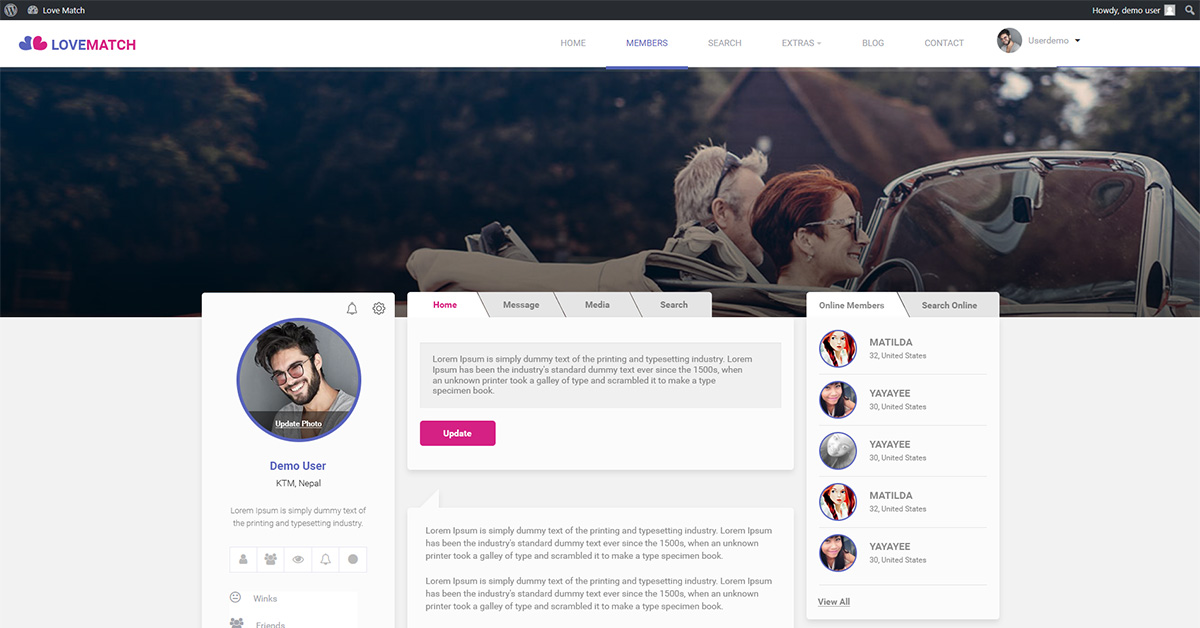 LoveMatch theme is the perfect dating theme for any WordPress based site with the flexibility of adding numerous widgets that you can use to personalize as per your needs.
By using our superior and informative design, it will help the user to blend in with your dating site easily.
a) Splendid user experience
LoveMatch theme offers everything from sending messages, sharing audio and video to even a dating tracker that keeps track of the people a member has dated.
Your members can see who has viewed their profile, the profiles they have viewed and a trending section that provides a list of the popular profiles.
b) Minimalistic Interface
LoveMatch theme has been created with a minimalistic design but with complete content to provide detailed information.
Your members can easily navigate your website because the theme is complemented by helpful graphics with few texts.
c) Responsive Design
The number of visitors from mobile devices has been ever increasing. Considering this fact, WP Dating themes have been built for responsive design no matter what device your members are using.
Launch Demo
Username: userdemo
Password: password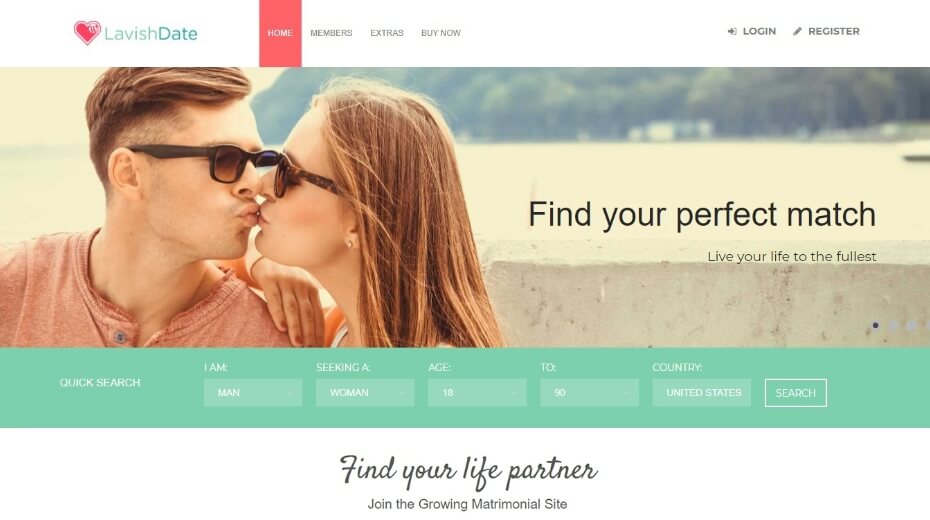 Lavish Date has a beautiful user interface with auto-sliding banners. Along with the powerful features, your users will get an experience they're unlikely to get anywhere else. It is designed to suit matrimonial websites.
a) Optimized for SEO
Lavish Date Dating Theme provides space for your optimized content, you have the chances for better SEO results.
b) Happy Stories
You can list happy stories from your users on the home page that will highly impress your new visitors.
c) Excerpts of popular members
Thumbnails of Featured and New members' profiles will impress the visitors who visit your site with a purpose. The existing users too will be enthused to have their profiles displayed on featured members.
Launch Demo
Username: userdemo
Password: password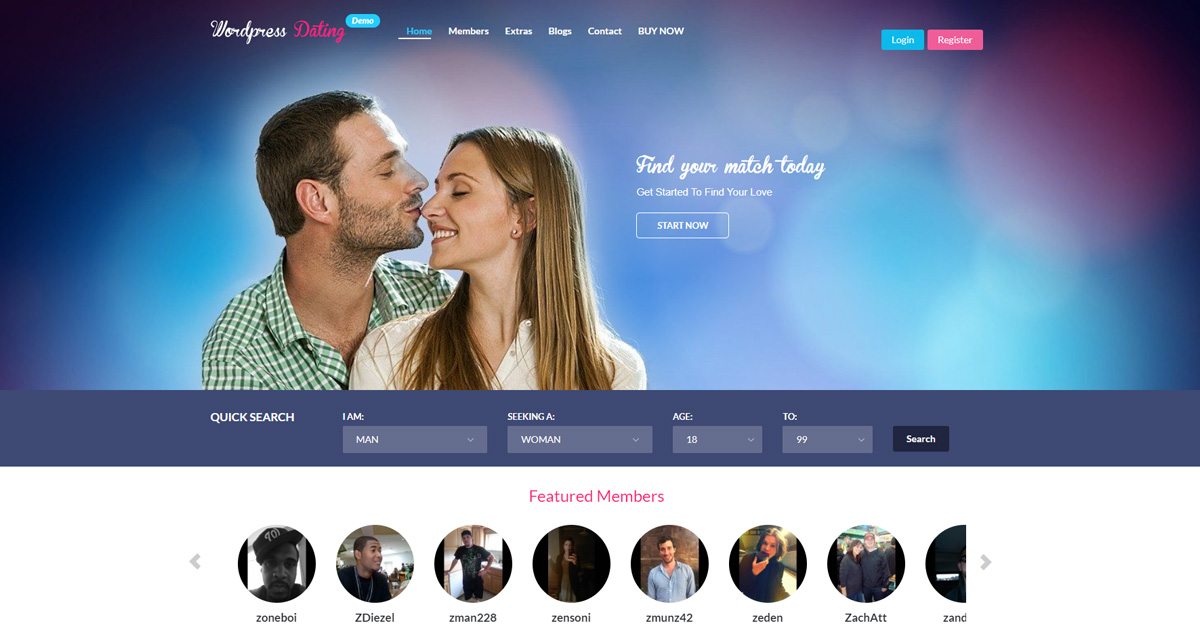 WP dating theme is the complete front-end solution that helps you to create a fully-functional dating site. Its appealing and informative design helps you to create the best and attractive dating sites in the market.
WP Dating Theme will enhance and upgrade your dating site performance and appearance.
a) Quick Search
On the home page, your users can find your match based on your interests with Quick Search. A simple feature that will surely be appreciated by your users
b) Easy Navigation
Your users don't have to go and search for the hidden features in the nooks and corners of your website. With an easy and simple design, your new users can use your dating intuitively.
c) Drop-down Profile edit
Everybody prefers easiness. Your users can fill their details on their profile from drop-down menus that you provide to them.
Launch Demo
Username: userdemo
Password: password
After you activate WP Dating plugin, along with these 4 themes, there are other 87 premium themes too, which you can freely choose from.
Studies have found that after the rise of COVID-19 and subsequent lockdown, people have been using dating sites more to pass their time and maintain social relationships.
It's high time to run a functional dating website with a beautiful theme.
Buy WP Dating Plugin
View demo themes and Mobile app