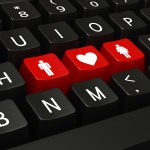 When it comes to starting an Online Dating Business, keep a few things in mind. The first thing is to ask yourself, do you want a fully hosted dating software solution where you don't have any control of your database, your profiles or any of your content? These types of dating solutions limit what you can take away if you decide to leave and the other drawback to a fully hosted solution is that you're going to pay monthly for that service. Over the course of a year, you're going to pay well over $1500 dollars for that dating software solution. That's expensive.
With the WP Dating.com solution, you own your site, database, profiles, photos and all media. It's all yours and it's a one time charge. There are no hidden fees with our dating software solution.
The Online Dating Business is a booming industry and continues to grow more each and every year. More and more people are looking online for dating, romance and marriage and what they're looking for is more of a niche market dating site to go to. Niche market dating sites are specialty dating sites. An example would be a dating site for pet owners. These types of dating sites connect people specifically on their hobbies, desires and passions. The possibilities for creating a profitable dating site are endless.
If you have a hobby that you just love, then why not start a dating site around it and enjoy the perks of running a successful and profitable Online Dating Business?