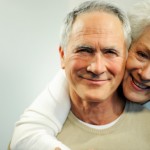 Did you know that 60% of Baby Boomers use online dating sites? That's a lot of Seniors looking for dates. That's a niche that should be tackled in the online dating world and tackled locally.
I get a lot of questions about why to start a Senior Dating Niche when there are other Senior Dating Sites out there. The answer is and always will be that niche dating sites can and will make money. Most of these Senior Dating Sites are catered to a general American audience while having a more centralized Senior Dating Site in your local area or tri-state area will be more inline with what Seniors might be looking for locally.
For example, if you live in the Boston area and you want to start a Senior Dating Site in Boston, then you could dominate the whole Boston area by advertising your Senior Dating Site as a local dating site for Seniors. Easier to advertise (Since you live there) and easier for Seniors who live in the Boston area to relate to, because again it's local. This is because of Localism. People love to shop local, eat local and just spend their money local.
Starting a Senior Dating Niche Market Dating Site is easy when you have the best Dating Software on the market. Check out our Dating Software Demo and you'll see for yourself that starting a niche market dating site can be fun, exciting and profitable!