If you're using DSP Dating plugin version 4.8.4 or above, You should be able to use Facebook Login feature now.
To begin using Facebook Connect you must obtain API Key and Application Secret from Facebook. To do so you should first sign in to Facebook at http://facebook.com
After signing in you need to go to https://developers.facebook.com/ and click "Add a new App" menu from My Apps menu. On this popup select website from the list of iOS, Android, Canvas, and Website.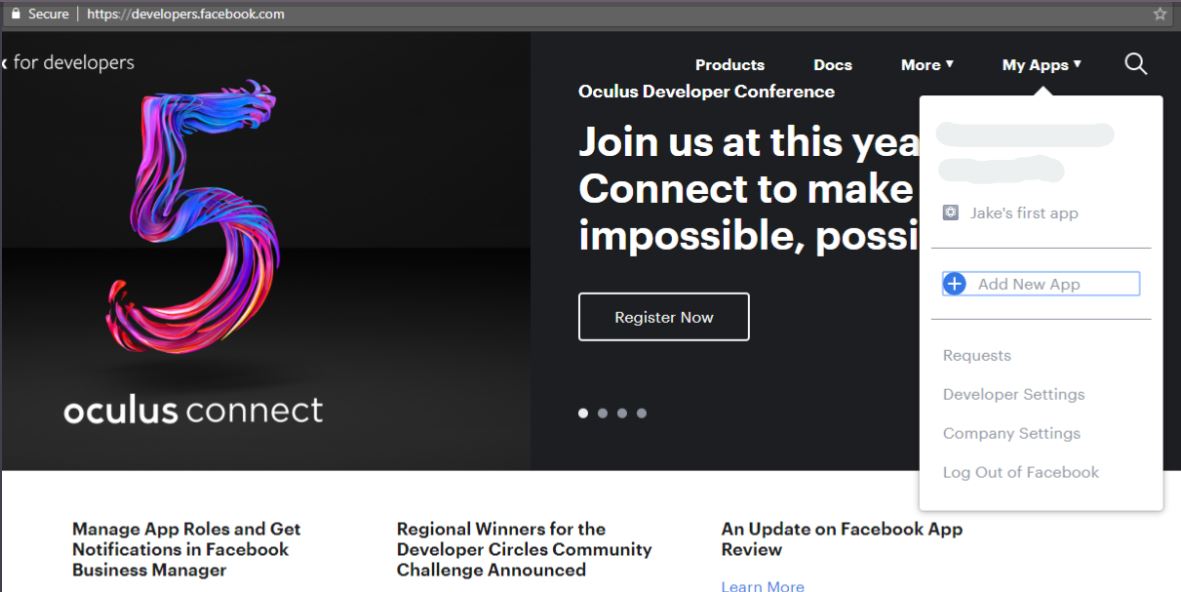 Add the details of your site and their requirements to the Pop-up screen and save it.
Then add products from the "Products Menu" from the left side of the dashboard. We select "Facebook Login" as our product and select "Web(www)" for the type.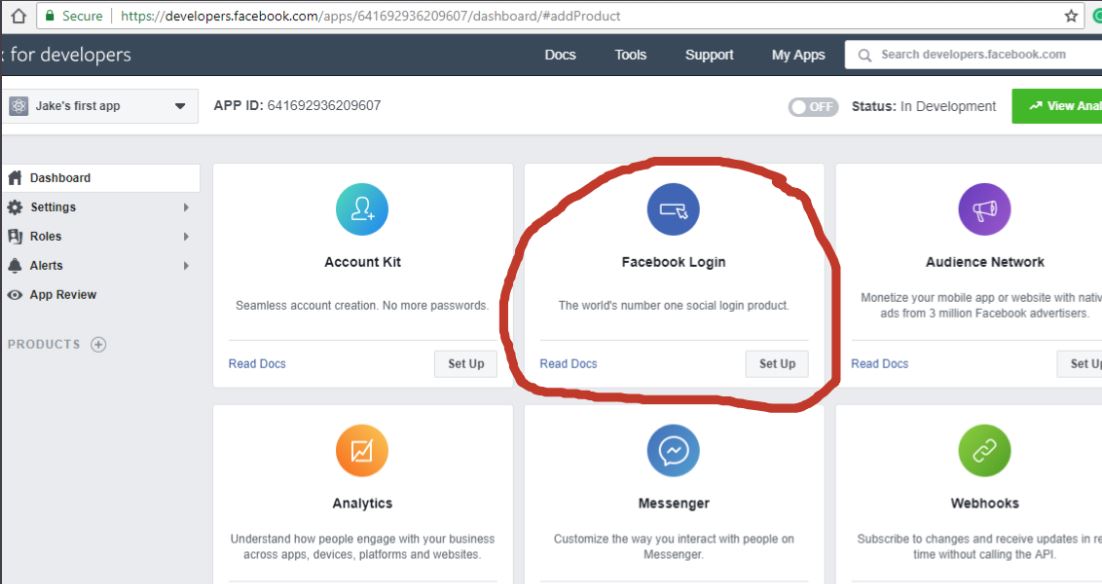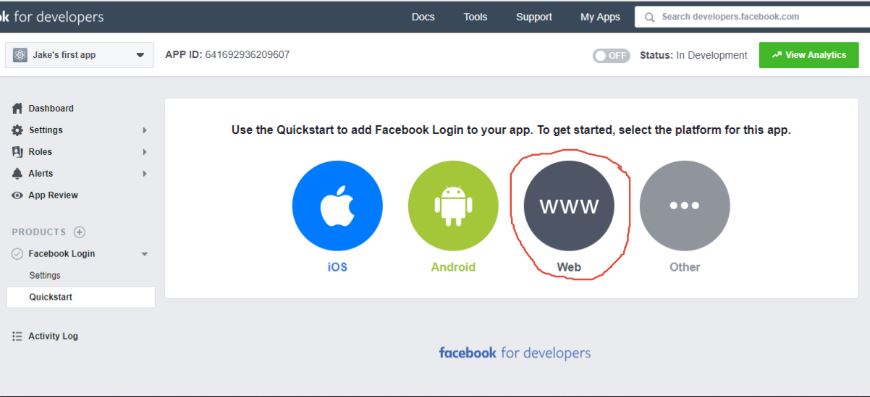 Now, Insert your site's URL under "Site URL" section as shown in the image below. Please, make sure that the URL is SSL certified. Then Save it.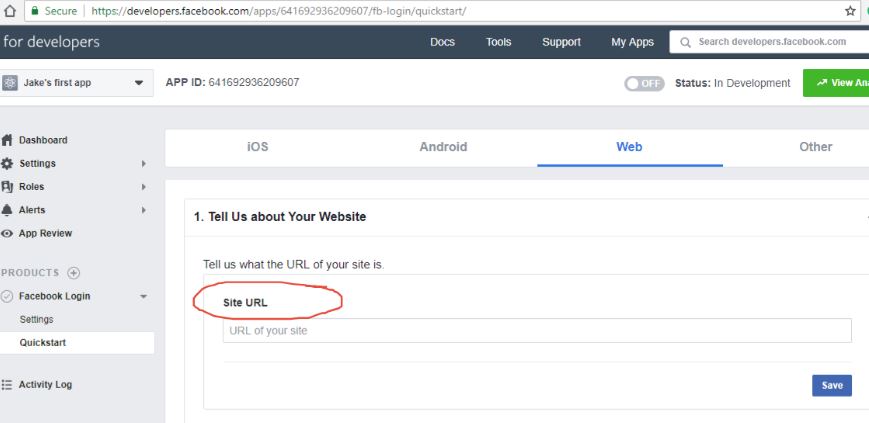 ⦁ Similarly, under the Facebook login section, add the given piece of code under the 'Valid OAuth Redirect URLs' as shown in the image below:
https://yoursitename.com/members?wpdating-facebook-api=login-callback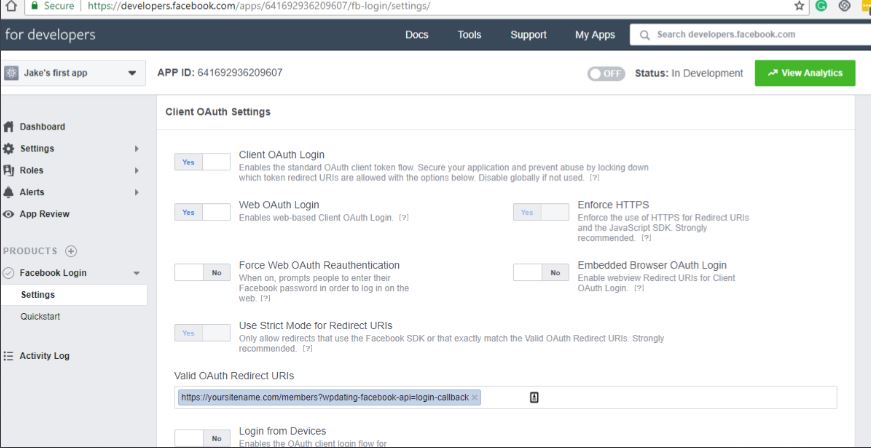 We get the API KEY and APP Secret from Settings>Basic and click on Show to get your Secret key as shown in the image below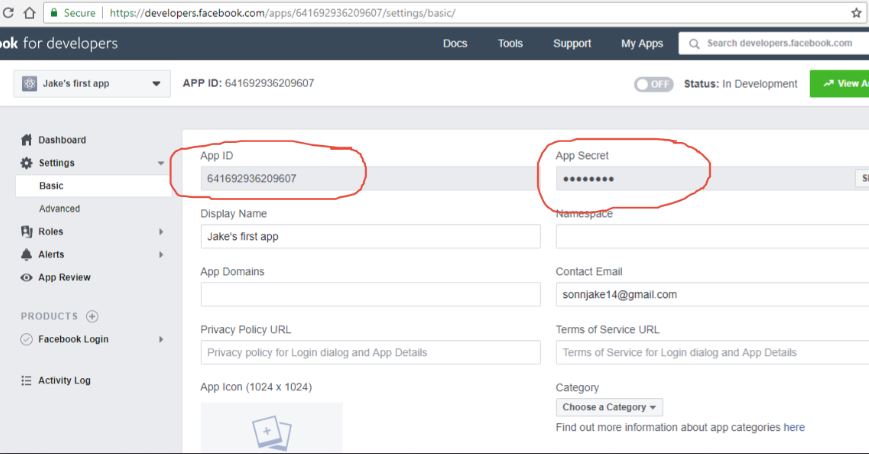 Finally, after getting your API and Secret key, Copy the keys to DSP Admin>Settings>General as shown in the image below. After saving this key, you can use your facebook login feature on your site.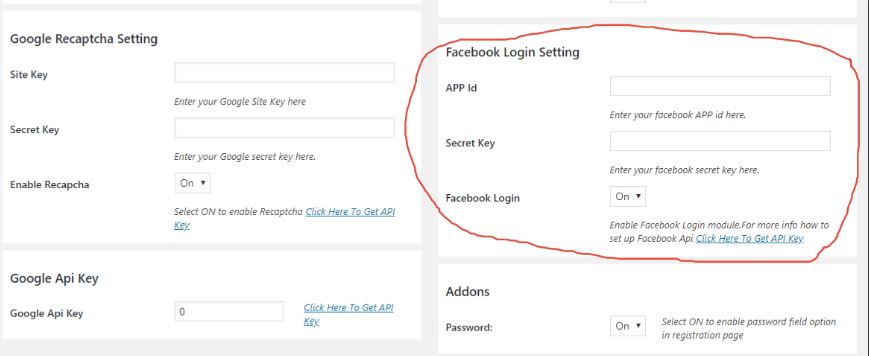 If there is any confusion or get stuck while following the steps as above, then please feel free to contact us at support@wpdating.com