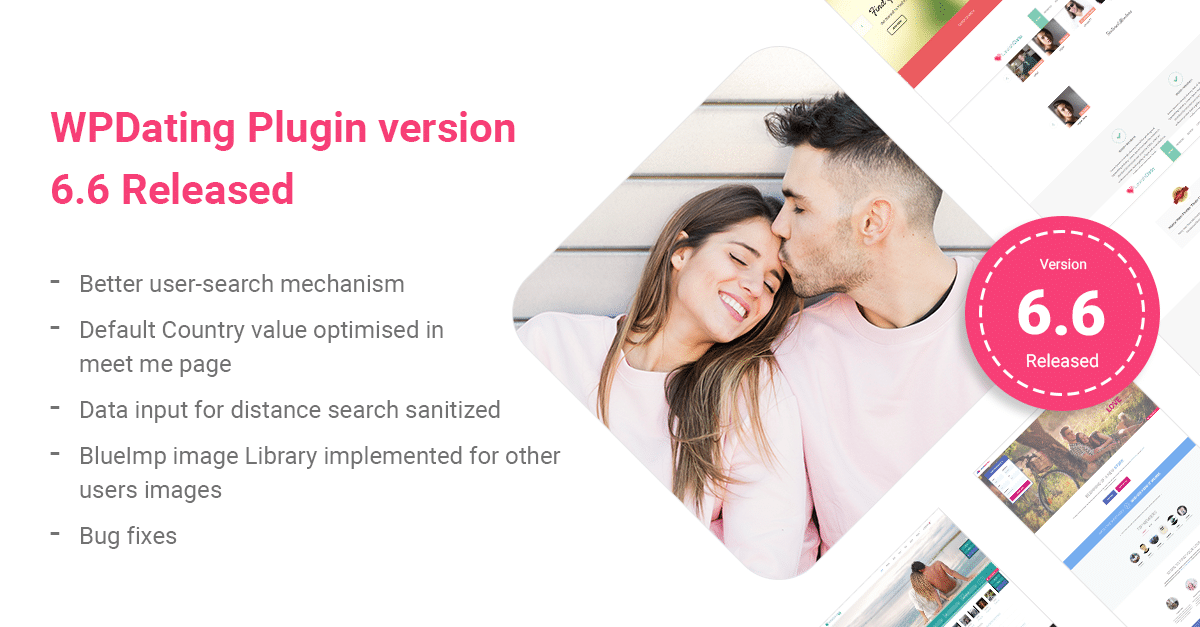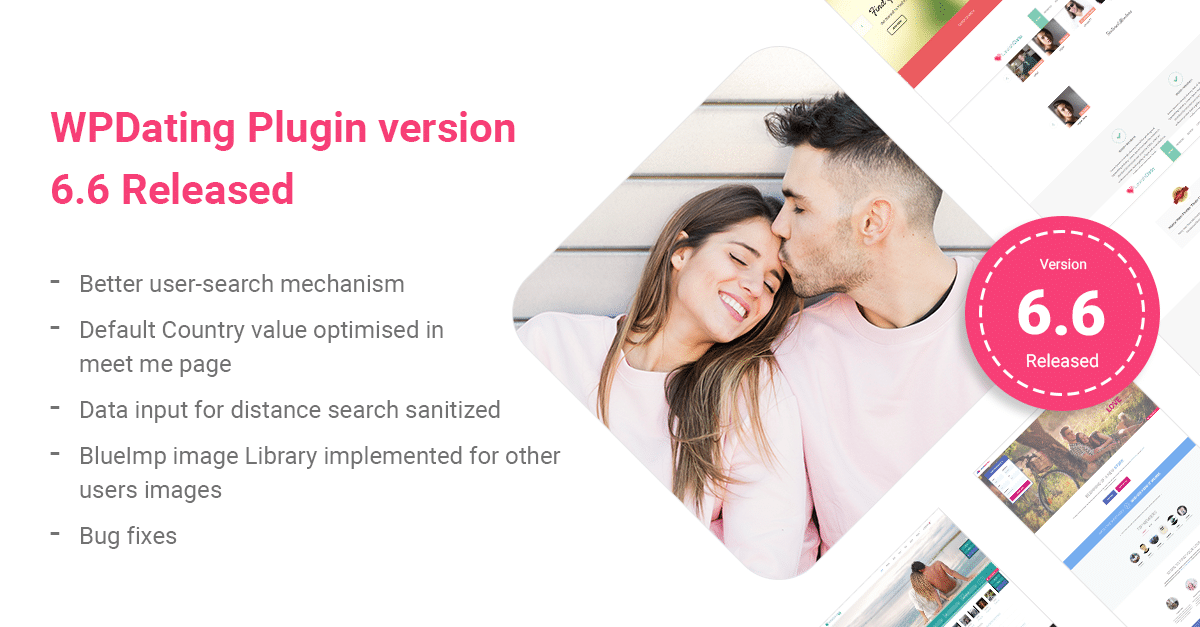 Greetings once again from WPDating headquarters!
We are super excited to announce the release of the latest WPDating plugin – version 6.6.3 that has been even more polished with the help of our valuable customers' feedback alongside our QA team.
One of the more exciting updates in this version is the implementation of BlueImp image library that offers a streamlined image browsing experience.
WPDating's development team also squashed plenty of bugs in the latest version of WPDating plugin.
Here's a more detailed look at the highlights of WPDating version 6.6.3:
[!] Inbox message bug has been fixed
[!] Default Country value bug in meet me page has been fixed
[!] Data input for distance search has been sanitized
[!] Upload image limit bug has been fixed
[+] BlueImp image Library has been implemented for other users images
Besides these updates, we also have another exciting news: WPDating plugin is now compatible with our latest theme called Dating Club.
Due to an overwhelming number of requests from our customers, we also removed the login/logout status in the newsfeed.
Make sure you download the latest version of WPDating plugin to get the best features from our dating solution!
Until next time,
WPDating team