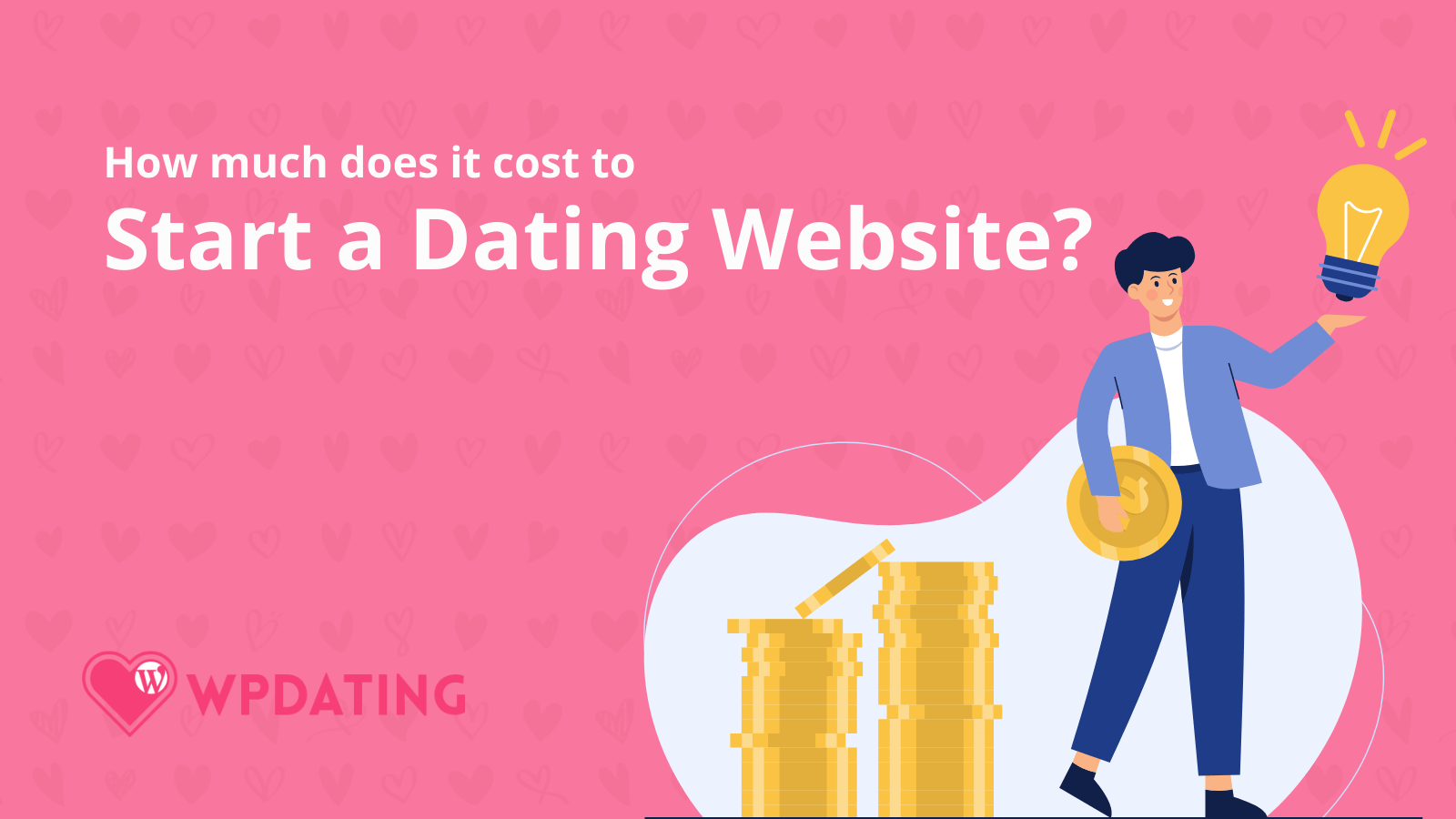 A lot of people are looking for love and the number of users trying dating websites is increasing day by day.
But not all users get what they want in mainstream dating websites because they are built to cater to the global audience. To serve the global audience, the big dating websites choose settings and features that will work for the majority of people.
That's why there is always scope for niche dating websites. With niche dating websites, you can serve the special needs of specific audience.
There are two ways you can go to build a niche dating website. You can either build your own or use existing dating software.
The cost to start a dating website might not be as expensive as you might think depending on the type of development and the platform.
First, let's start with the basics; what is the average money and time investment?
The answer to this varies depending on which platform you decide to use. If you opt for WordPress then there's no coding required meaning minimal time investment and money, but if you want something more bespoke or build from scratch then it could take up to 6 months before launch for just a website.
With WordPress, you can get an extraordinary dating website with exclusive and industry-leading dating features along with a variety of neat and delightful WordPress dating themes for only $149.
For $149, you'll get:
Dating plugin and single-site license for lifetime: When you purchase the dating plugin, it will be yours forever. There's no need to renew the license again.
Free upgrades: Get all new versions for free and that too, for a lifetime.
Premium theme along with 87 bonus themes: You will get WP Dating premium theme with complete features provided by Dating Plugin. Besides that, you will get 87 bonus themes.
Monetization: Earn money through your dating website with membership plans, credits, gifts, affiliate partnerships, and more.
User Features
Near me
Your users can find members that are near to them geographically. It uses Google Geotargeting and the user's IP Address.
Meet Me
Users can click on profile photos and answer Yes or No whether they want to meet that user or not. The accepted members will get an email about the interest and they can approach the user for dating.
Media Sharing
Your members can upload Photos, Galleries, Audio Files, and Video Files. Audio and Video files are streamed from the users' profile page.
Matches
Based on the Profile Questions, your users get a list of profiles that match what they might be looking for. The profile questions can be added and edited by the admin.
Users can now receive email Match Alerts. These can be sent Daily, Weekly or Monthly and can even be disabled by the end-user.
Viewed Me/I Viewed
Your users can simply find the profiles they have viewed on "I Viewed" and the users who have viewed their profiles on "Viewed Me".
Simple Registration
Users simply have to enter a username and their email address and then, a password is automatically sent to them. This assures that email addresses are correct. Users can also register with Facebook login.
Search
Users can search for other members of your dating site. Search by distance, zip codes (US, Canada, UK, Australia, France, Germany, Netherlands, Denmark), cities, and countries.
Extend your basic search by searching based on all your profile drop-down questions. All new profile questions are dynamically added to the Advanced Search area.
and many many more.
→ Our Dating Software is a white label solution with interesting features and functions to build a perfect online dating website. It's a versatile and fully customizable software that allows you to start a premium dating website.
These are the basic and primary features to run a dating website. However, if you want a complete system on the go, you can choose our VIP package for $999.
For $999, you will get all the setup required to run a successful online dating business. Along with all the features of the basic package, you'll also get –
Mobile App
Progressive Web App
5 premium themes
1000 dating profiles
6 months free hosting
WP Dating plugin can be easily customized to your unique requirements. Once you get the script, then it's your personal property, you don't need to fork out any extra money to anyone.
WP Dating is the easiest to use and has the most features. If you need to add any features, there are thousands of plugins – both paid and free- that you can install to add the feature.
Append additional functionality in dating website
Your users can chat one-to-one in real-time with other members. They can also share emojis and media files.
Make it easy for your customers to pay for your product with the help of multiple payment gateways tailored to their needs.
PayPal | PayPal pro | PayPal advance |authorize.net | iDeal | BankWire | Cheque Payment | CCBill | Mollie | Stripe | Maxpay | paysafecard | VoguePay | Micropayment
You or your dating operators can view and reply to any message from the visitors on behalf of a user across the whole dating website
Besides English, add options for different languages like Polish, Russian, German, Hindi, Swedish, and many more.
If you want a more bespoke mobile dating app, you can build your own personalized tinder-clone app on iOS and Android for your dating website. Guaranteed listing on the App Store and Play store.
→ When it comes to dating websites, there's always room for a niche site that caters to the specific needs of an audience. While mainstream sites such as Match and eHarmony are great for some people, they can't fulfill everyone's needs specifically.
That's why WP Dating is so successful and popular among entrepreneurs starting dating businesses.
With industry-leading features in beautiful WordPress themes, it's affordable to start niche dating websites with WP Dating.
You can get started now by exploring our demo site so that you can easily see what each feature will do before getting WP Dating yourself!
You're fully in control over how your site will look, who you'll allow to use it, what features you want to include in your dating website – even if those are industry-leading ones that most other sites don't offer (or charge extra for.
Test out some demos today and see how easy it is to start an extraordinary niche dating website for only $149!