Go to your Dashboard and click DSP Admin>DSP Stripe
Tick on stripe discount checkbox
Save the changes made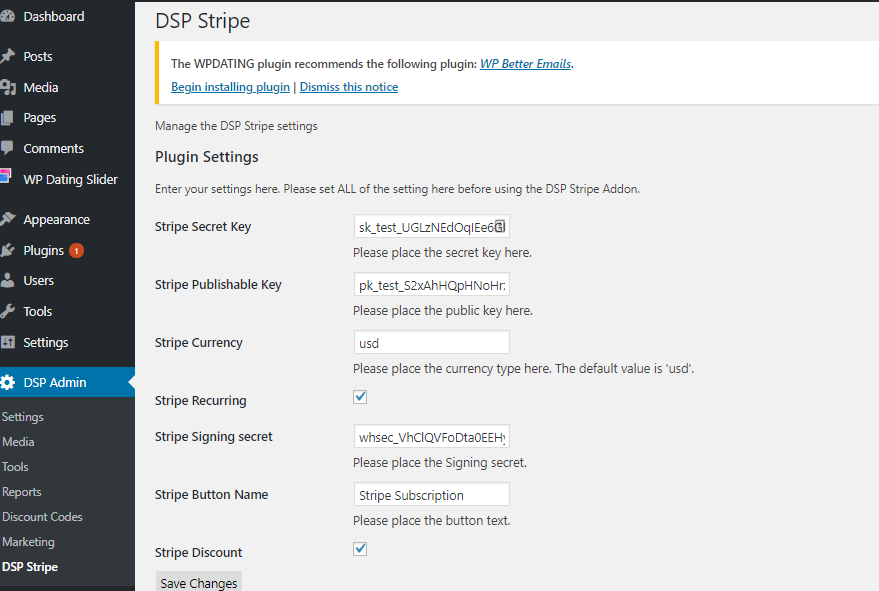 Now create a discount code.
Go to DSP Admin>Discount Codes
Fill in the necessary details i.e, Name, Description, Code, Type, Amount, and Status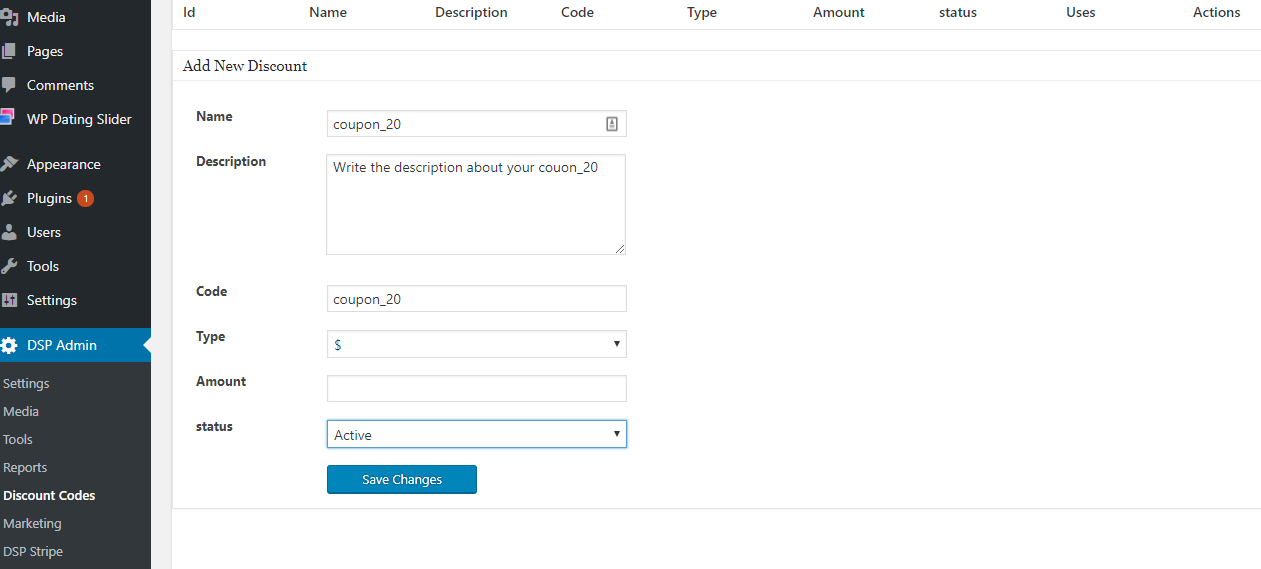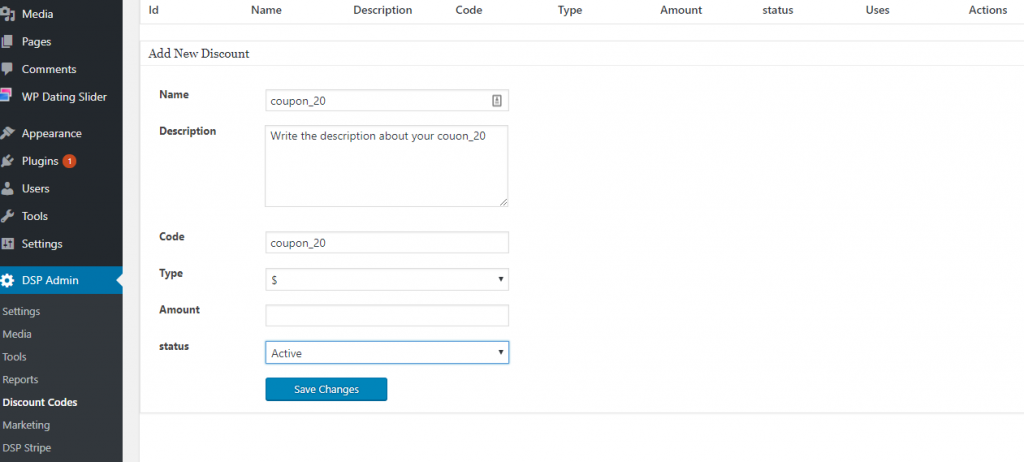 Again create a new coupon on the stripe dashboard
Go to stripe Dashboard>Billing>Coupons
Click + New button in the top right corner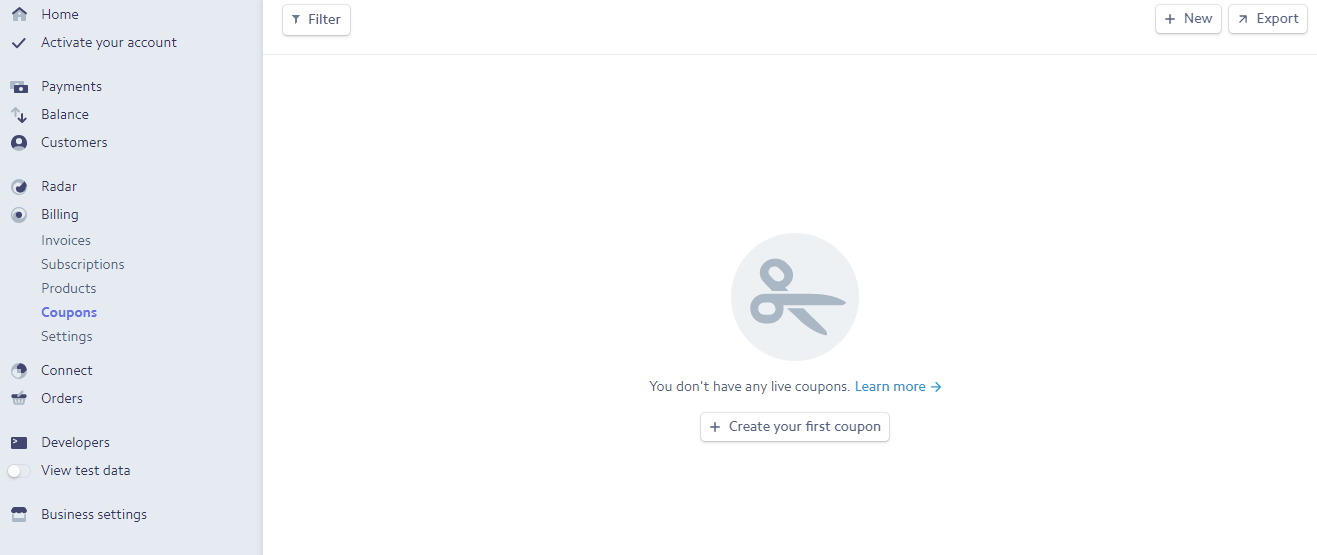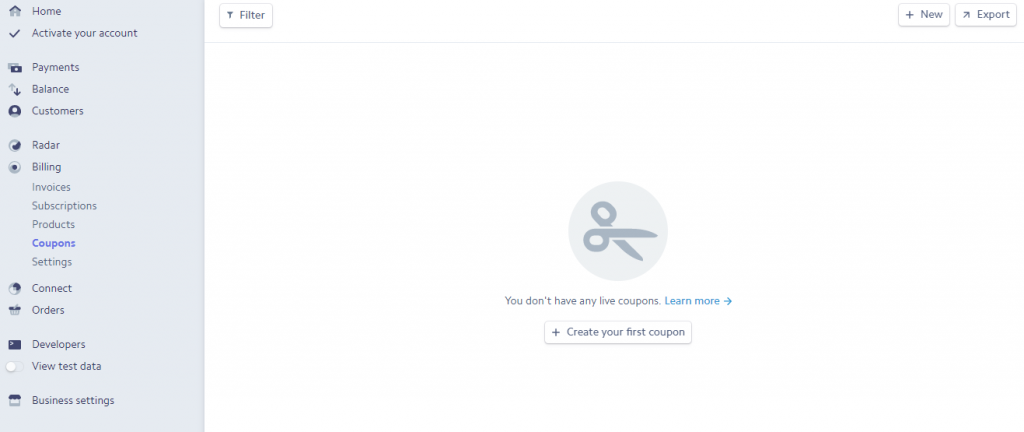 Enter the details required as shown in below picture and click create a coupon.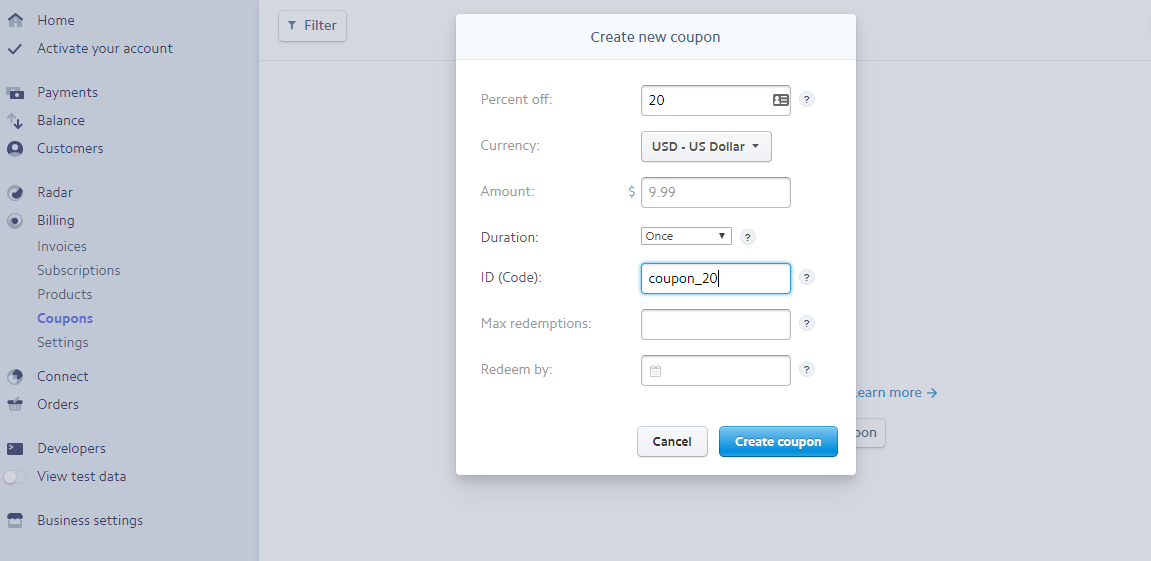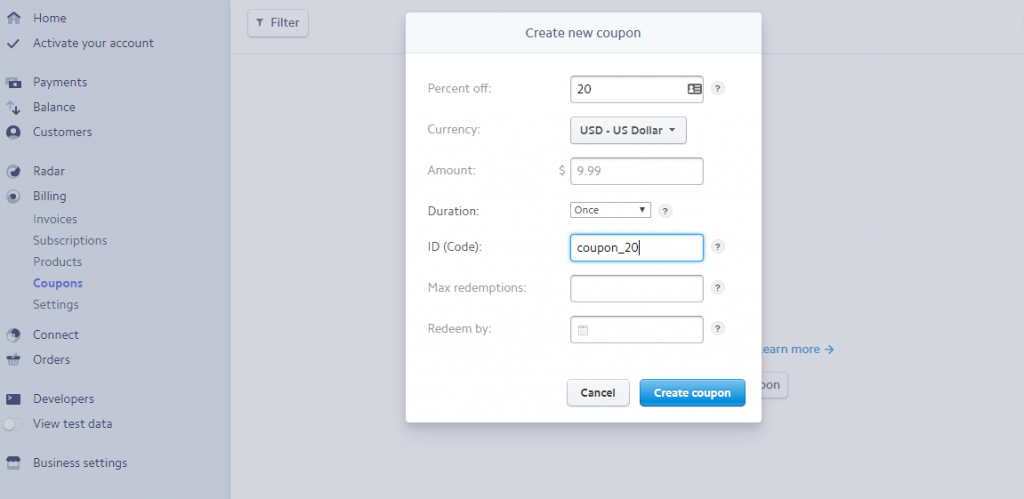 After the coupon is created, it will be shown just like in the below picture


Now go to Members> Settings>Upgrade Account
Click pay with stripe button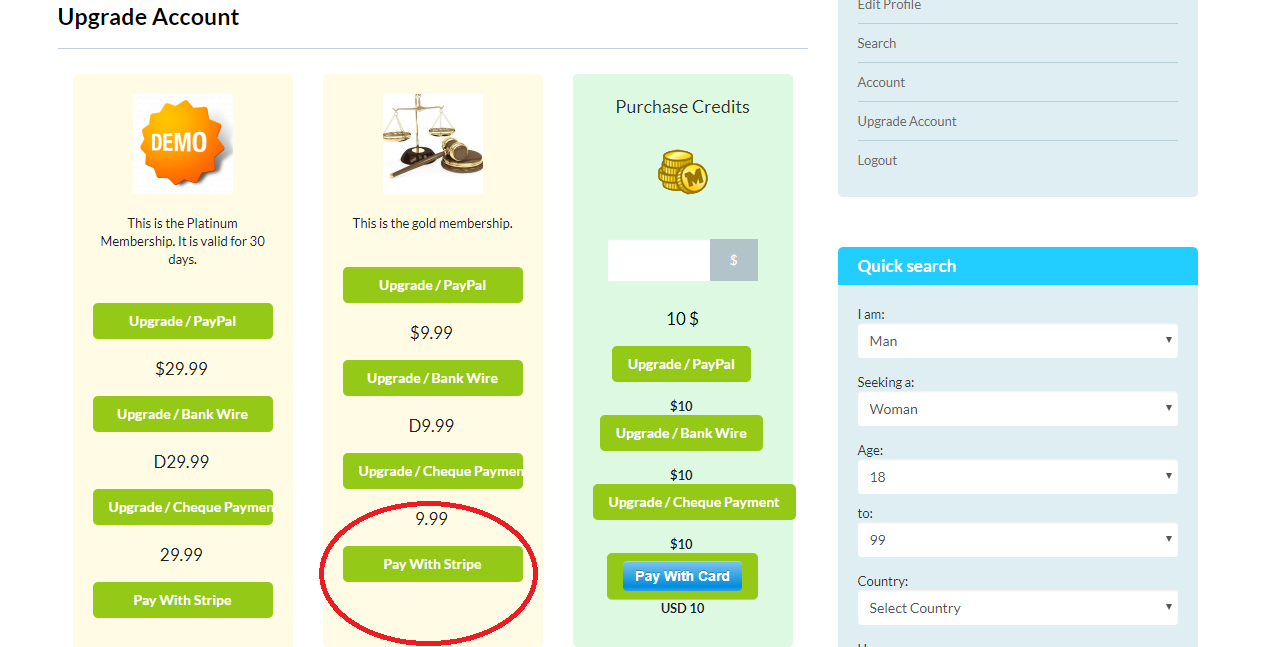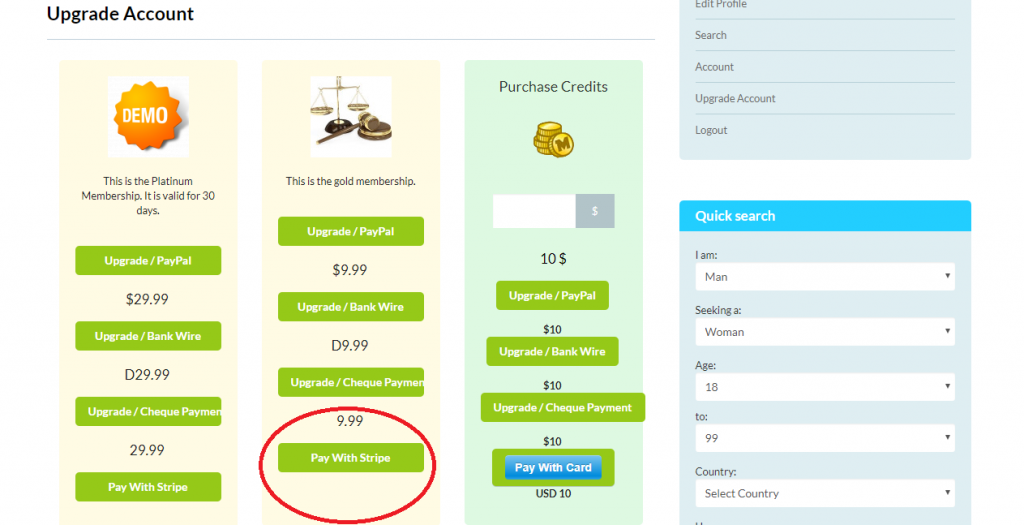 Enter the discount code that you have created and click submit and proceed to next step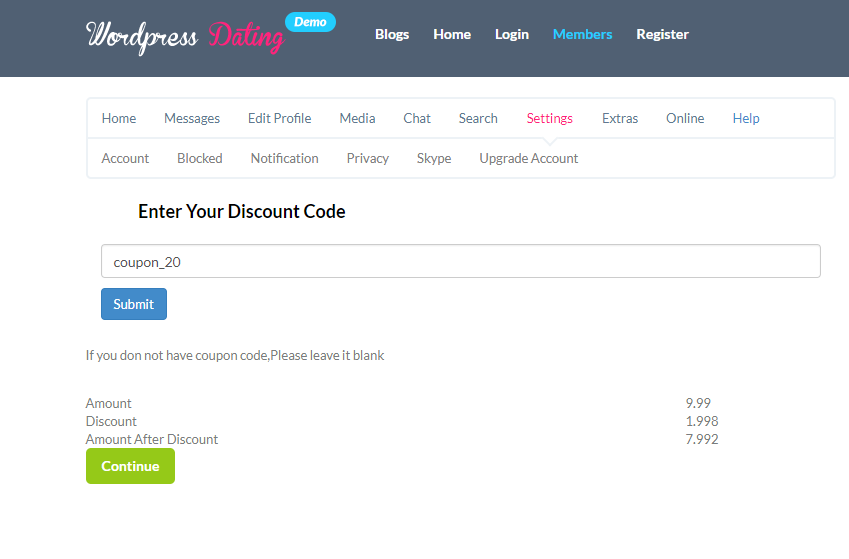 Now you will see the discounted price below.